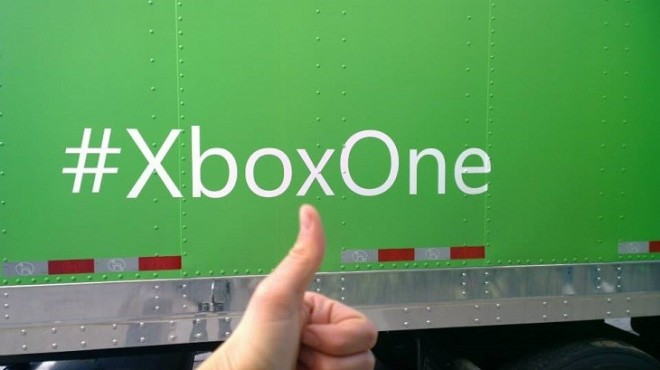 The release date of Microsoft's upcoming next-generation video game console Xbox One is coming closer and the company is preparing for a bigger launch.
The company had announced that it will overturn its DRM policies with day one patch. It has now come to light that this patch is indeed an essential feature for Xbox One to run.
Albert Penello, senior director of product management of Xbox One, told Engadget that Xbox One owners will certainly require installing the day one patch, if they want to use the console.
"You need the day one update. Functionally, you will be able to do very little without taking the day one update. A lot of the apps come with the day one update because they wouldn't have even been done. You're gonna need to take this update. It's not gonna be really an optional thing," he said.
Xbox owners will require an internet connection for the update when it will be released on 22 November.
Backwards Compatibility on Xbox One Using Cloud Streaming is Problematic
Panello also spoke to Polygon where he clarified the Xbox 360 compatibility issue on Xbox One using Cloud steaming was a problem. He had earlier claimed the possibility of Xbox One to support earlier Xbox titles using cloud server technology.
"In the world of things I wish they had not shown at the Company Meeting because I knew I'd be asked about it later, put that at the top of my list. That is a good example, in certain circumstances [the cloud streaming] worked really awesome.
"It's really cool and really problematic, all at the same time, insofar as it's really super cool if you happen to have the world's most awesome internet connection. It works way better than you'd expect it to.
"So managing quality of service, the tolerance people will have for it being crappy. Can you imagine, in this day and age, with the bad information around, and we can't control the quality of that experience and make sure it's good, or have to tell people they can't do it?" he pointed out.
Sony's PlayStation 4 also has plans to make use of Gaikai cloud steaming service to allow steaming of older PlayStation gaming tiles on PlayStation 4. Panello said he was interested how developers at PlayStation 4 were dealing with the problem and asserted that "it's (using cloud) totally possible."
Download Sizes of Xbox One Launch Titles
A NeoGAF member posted the download sizes for Xbox One's launch day line-up of video games. Below is the list:
Assassin's Creed IV: Black Flag - 20GB
Call of Duty: Ghosts - 39GB
Dead Rising 3 - 19GB
FIFA 14 - 8GB
Forza Motorsport 5 - 31GB
Just Dance 2014 - 22GB
Killer Instinct - 2.4GB (Source)
Lococycle - 13GB
Madden NFL 25 - 12GB
NBA 2K14 - 43GB
NBA Live 14 - 9GB
Ryse: Son of Rome - 34GB
Skylanders: Swap Force - 15GB
Zumba: World Party - 24GB