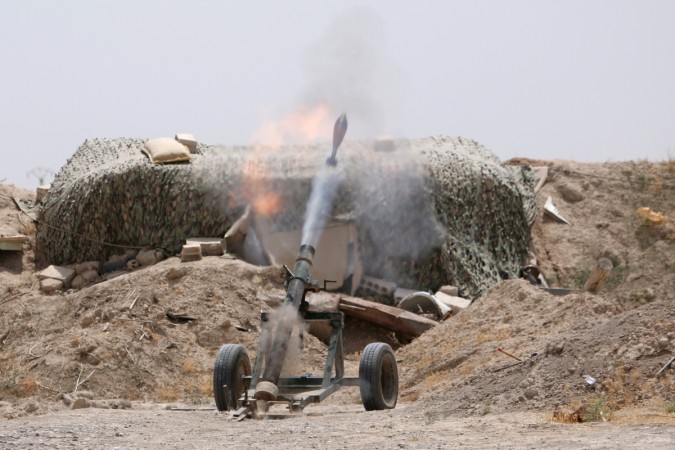 As Iraqi forces pin down ISIS fighters in Mosul, a new offensive in Syria hopes to not only push ISIS out of their last-remaining urban stronghold, but cut off their line of retreat from Mosul.
US-backed Kurdish-Arab forces launched an offensive on Sunday on the Islamic State group's Syrian capital Raqa, upping pressure on the jihadists who are already battling Iraqi troops in Mosul, News 24 reported.
The start of the assault by the Syrian Democratic Forces (SDF) came as Iraqi forces fought inside Mosul for the third day running amid fierce jihadist resistance.
The two cities are the last major urban centres under ISIS control after the jihadists suffered a string of territorial losses in Iraq and Syria over the past year.
The US-led coalition battling ISIS is backing both assaults, hoping to deal a knockout blow to the self-styled "caliphate" it declared in mid-2014.
SDF commanders announced the start of the Raqa operation in Ain Issa, around 50km north of the city.
"The major battle to liberate Raqa and its surroundings has begun," SDF spokesperson Jihan Sheikh Ahmed said.
Operation 'Wrath of the Euphrates' involves about 30 000 fighters and began on Saturday night, Ahmed said.
SDF forces are advancing on three fronts, from Ain Issa and Tal Abyad to the north of Raqa, and from the village of Makman to the east.
SDF spokesperson Talal Sello said forces would first seize areas around Raqa before taking the city itself.
"The fight will not be easy, and will require accurate and careful operations because ISIS will defend its bastion knowing that the loss of Raqa will mean it is finished in Syria," Sello said.
Turkey criticises operation
Turkey has criticized the operation. Deputy Prime Minister Numan Kurtulmus says the use of non-Arab forces — a reference to the Kurds — to liberate Raqqa will not contribute to peace.
Turkey considers the Syrian Kurdish militia to be a terror organization, claiming it is an extension of Turkey's outlawed Kurdish rebels. Ankara also fears the Syrian Kurds will take over Raqqa and change its demographic makeup.
Kurtulmus says Turkey would not like to see "Raqqa, which is an Arab city in its entirety, to be captured by elements that are not Arabs and to be administered by them."
He spoke after a Cabinet meeting on Monday. The Turkish official also added that "legitimacy cannot be obtained through a terror organization brandishing arms" and that the "United States will sooner or later see this reality."