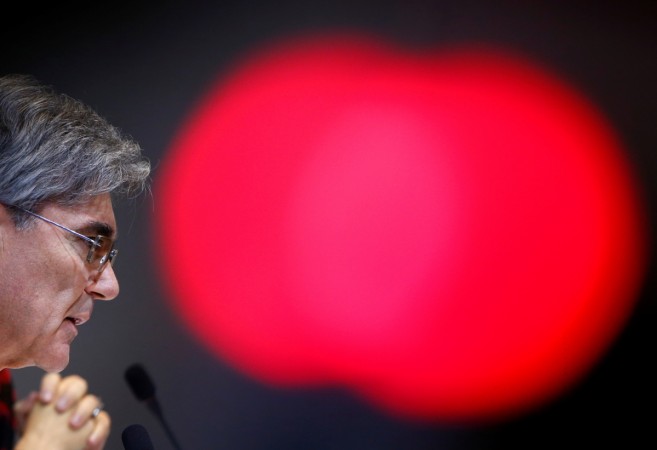 One global CEO has decided to give US President Elect Donald Trump a clean slate, and a long rope.
"Give him a chance, let's see what we can do together and take the positive out of it," Joe Kaeser, the Chief Executive of German industrial group Siemens, told Bloomberg TV in an interview.
Kaeser was discussing Siemens' plan to spin-off its $15 billion healthcare division to help drive investments in the cash cow. It is one of the many steps being taken by Kaeser to sharpen the focus at the industrial giant and streamline its sometimes unwieldy and broad interests.
Siemens will be honing in on energy, transport and factory gear, but is betting that its health-care unit can capture growth better as a stand-alone business, though the company would seek to retain control of the asset, Chief Financial Officer Ralf Thomas told Bloomberg TV.
Kaeser is also unfazed by the possibility that a Trump presidency could hit Siemens' renewable energy divisions. That's largely down to the fact that Siemens does not rely on government subsidies in the US.
Ben Uglow, an analyst at Morgan Stanley in London, told Bloomberg TV that the spin-off was a "positive surprise", but "whether this happens in 2017, 2018, or 2019 is anyone's guess".
Sales in the fourth quarter rose 3 percent to 21.95 billion euros, while orders slipped 14 percent after the company took in some large orders in the year-earlier period.
The power and gas division led sales growth with a 10 percent increase, while process industry and drives were the only division to report a decline in sales, driven by increased price pressure.
The division was also hurt by 199 million euros in charges related to job cuts in Germany.
For the 2017 fiscal year, Siemens expects earnings per share of 6.80 euros to 7.20 euros.
Siemens employs 50,000 people in the US and makes $22 billion in revenues here, its single biggest market, accounting for a quarter of its total sales.