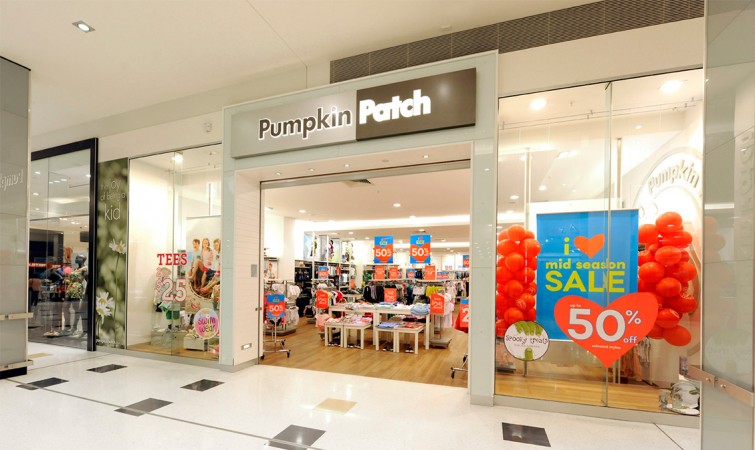 Close to 1,600 Pumpkin Patch workers will be out of a job by early next year after a buyer failed to emerge for the loss-making kids fashion brand.
In a bleak day for the retail sector, discount shoe store Payless Shoes also announced it had entered voluntary administration, putting 870 jobs across 131 stores as risk, Herald Sun reported.
Administrators Ferrier Hodgson said the 36-year- old independent retailer will continue to trade as usual as a rescue buyer is sought. It is the second time in three year Payless has fallen into administration.
Pumpkin Patch employs about 1000 workers in Australia through 117 stores and close to 600 in New Zealand at 43 stores.
According to Perth Now, Pumpkin Patch told investors in September that its directors had given an undertaking to the bank that it would put forward proposals by October 20, which was later pushed out to October 31.
The capital constraints were highlighted in the full-year accounts as a "material risk" to the ongoing viability of the business.
Pumpkin Patch's debt to ANZ Bank rose to $46 million from $39.1 million in the year to the end of July this year. It posted a loss of $15.5 million in the same period.
All stores will remain open until at least the end of December.
Receiver KordaMentha will launch a fire sale of all remaining stock from this weekend as it moves to shut the New Zealand headquartered business by February.
Gift vouchers will continue to be honoured, however, receivers warn purchases will be limited to remaining stock on offer.
KordaMentha receiver Brendon Gibson told the Herald Sun there was no choice but the close the business down given a buyer had not turned up.
"Unfortunately, while the brand is attractive, the business itself ultimately drew no interest at the conclusion of the sale process," he said.
Pumpkin Patch was placed into voluntary administration in late October under a $76 million debt pile.
It posted a $15.5 million loss for the year to June.