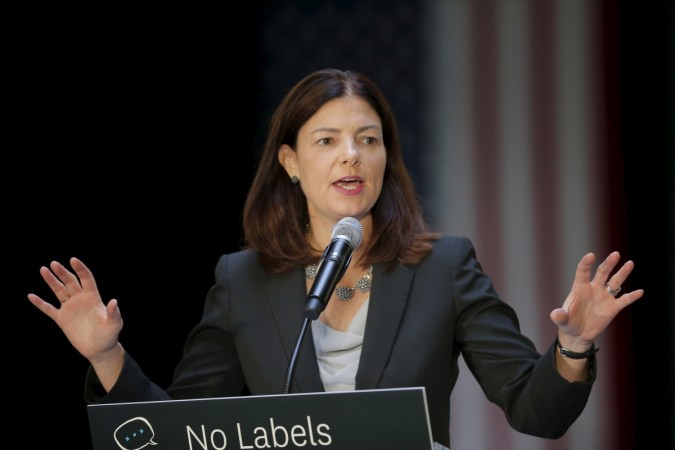 Republican Kelly Ayotte, the US senator from New Hampshire seeking reelection in the state, said in a radio interview that she wouldn't want her daughter in a room with either Bill Clinton or Donald Trump, following the sexual assault accusations leveled at both men.
Ayotte was posed the question during an interview with New Hampshire radio station WNTK 99.7.
Host Keith Hanson asked about Ayotte's daughter, who is currently 12 years old.
"Let's fast forward four years and your daughter's 16 years of age -- would you have wanted your daughter to hear the conversation that Donald Trump had engaged in with the reporter from 'Access Hollywood' on that bus?"
"I think we all know the answer to that," Ayotte said in response.
Hanson followed up with this: "At any point in time would you want your 16-year-old daughter in a room with Bill Clinton?"
"I wouldn't want my daughter in the room with any of them," Ayotte said. "But, the point of this, that, you know, why would I want my daughter in the room with them? You know, and this isn't about my daughter. I love my daughter and um, you know, obviously being a mom is a very important to me."
"It's hard, I mean, you know, for us to get to a point in this country where character doesn't matter, that seems unfortunate for me," she added. "I think character does matter when I think about my children."
Ayotte, engaged in one of the toughest Senate races in the country against Democrat Maggie Hassan, has walked a political tightrope all year when it comes to supporting her party's presidential nominee.