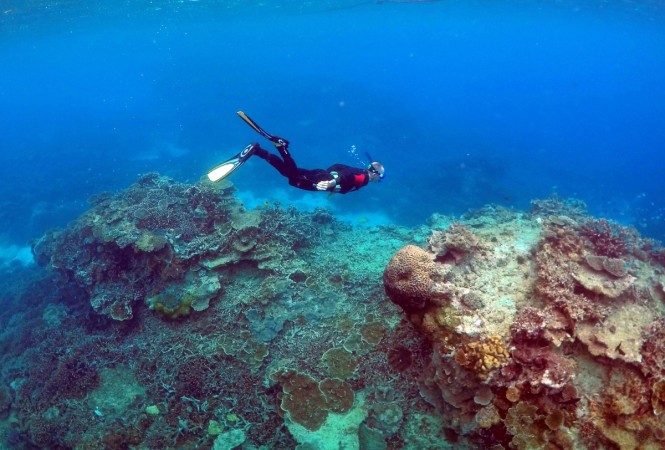 The Great Barrier Reef Marine Park Authority (GBRMPA), which is responsible for the Great Barrier Reef, says urgent action is needed to save the world heritage site after yet-to-be-published surveys found the record coral bleaching damage earlier this year was even worse than initially thought, the Sydney Morning Herald reported.
GBRMPA director also says it appears unlikely that national targets to improve water quality on the reef - currently assessed as poor in areas close to the coast - would be met.
Authority director for reef recovery David Wachenfeld​ told the SMH, pressures on the reef were increasing, particularly due to global warming, but that the reef could be returned to health through concerted effort by industry, the community and governments.
"People need to be determined. This is the time to act to save the Great Barrier Reef," he said.
While reef surveys are yet to be completed, Dr Wachenfeld said the rate of coral death following bleaching due to high ocean temperatures last summer would be greater than the initial estimate of 22 per cent.
"Essentially, this is confirming that this is the worst bleaching event that the reef has seen by a very, very long way," he said.
Federal Environment Minister Josh Frydenberg​ met with his Queensland counterpart Steven Miles on Friday to finalise an update to the UNESCO World Heritage Centre on progress in improving the reef's health.
The United Nations body last year decided against listing the reef as "world heritage in danger", and gave the government five years to halt its deteriorating health. The Australian government is due to update the centre by December 1.
Earlier, Senator Pauline Hanson set out to prove climate change "untruths" on the Great Barrier Reef — by putting on a wetsuit and going for a snorkel 1300km from the centre of the bleaching crisis.
But according to the Courier Mail, conservationists claim Hanson and her senators visited the wrong part of the reef as the southern sections had been the least affected by the worst bleaching.
The World Wildlife Fund said One Nation should have visited Lizard Island where bleaching, caused by high water temperatures, has killed much of the coral.