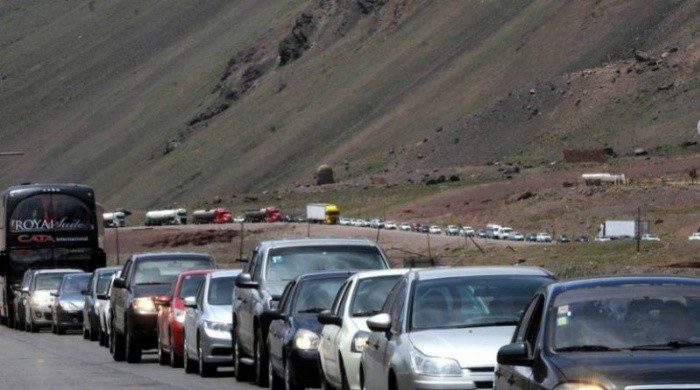 This weekend saw a large number of Argentine shoppers cross over the border into Chile to do their Black Friday shopping, according to the Chilean Department of Migration.
In fact, the number was almost double that of those who crossed over on the last public holiday on October 12.
Many Chilean traders and retailers slashed prices to make sure they did a brisk business during the influx over the weekend.
According to MDZ Online, so far in 2016, the number of Argentine tourists who went to Chile grew by about 52%, ie, about 1.5 million.
Not only was there an exodus to Chile from Argentine border city of Mendoza, but also from other parts of the country, as in the case of Neuquen, where more than a thousand tourists crossed the border through the Pino Hachado, with queues up to three kilometers long. Seats on flights from Neuquen to Temuco were sold out.
Over the weekend, stores like Ripley offered promotions with discounts up to 60% on LED TVs and furniture.
The Falabella store did the same, with discounts of up to 50% on toys, shoes, beauty products, and household and baby products, while other businesses like Polar and Paris offered discounts of up to 80% on clothing, 60% on household goods and 50% on toys.
According to Info Fueguina, what concerns the Argentine business sector is why shopping is so expensive in Argentina.
The business chamber argues that the solution to the problem is a more competitive Argentina, with no levies on imports or exports, or foreign exchange restrictions.
"We need fewer regulations and controls," a spokesperson for the chamber said.