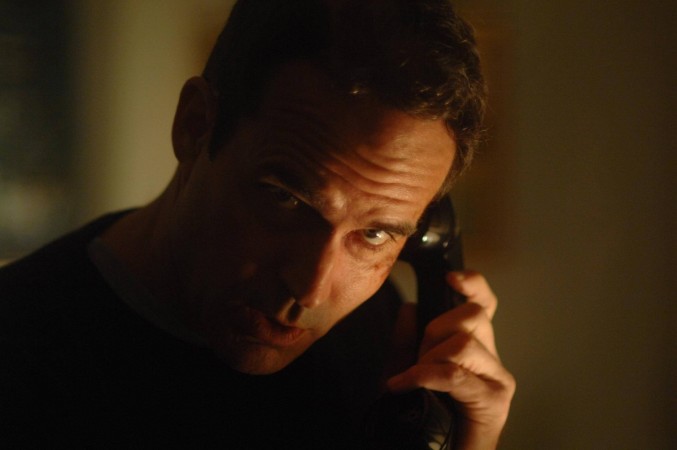 The latest season of M. Night Shyamalan's hit thriller-mystery "Wayward Pines" is back. The Season 2 premiere of the TV series juxtaposes an important character against a violent rebellion, which inspires fear among the residents of the town.
[Spoiler Alert]
Season 2 episode 1 of the TV show picks up three years after the Abbies attacked Wayward Pines. The town's political landscape is one that's changed and many would say for the worse. When this season's protagonist Dr. Theo Yedlin (Jason Patric) wakes up from suspended animation, he will try to figure out the dynamics of the town, much like Season 1's hero, Ethan Burke (Matt Dillon). Furthermore, he will possess the same amount of cynicism with which Ethan confronted the town.
However, Dr. Theo will learn about Wayward Pines fairly quickly. In a promo video titled "Contrasting Pines," the surgeon is seen talking to the leader of the First Generation, Jason Higgins. The teenager informs Dr. Theo about David Pilcher's experiment and his role in the Wayward Pines hospital. However, Dr. Theo, just like Ethan, will have his doubts about the town and the Abbies.
The promo includes scenes that look like another reckoning. This will highten the doctor's fear for his own life, but it remains to be seen if he will somehow forge a relationship with the First Generation and try to save the town from the main enemies: Abbies.
In an interview with Entertainment Weekly, executive producer M. Night Shyamalan said that Season 2 of the TV series will focus on the Abbies and the existential threat posed to human life.
"This is the season about the Abbies, about what they are and how do they think and who they are. [Season 2] feels much more muscular, because the premise is outed... Now, there's more chance for muscularity and bigger questions to be asked," he said.
"Wayward Pines" Season 2 airs at 9 p.m. EST on Wednesday, May 25 on FOX. You can live-stream the episode via FOX NOW.
The show airs in India at 10 p.m. IST on Friday, May 27 on Star World Premiere HD.
Watch the trailer here: