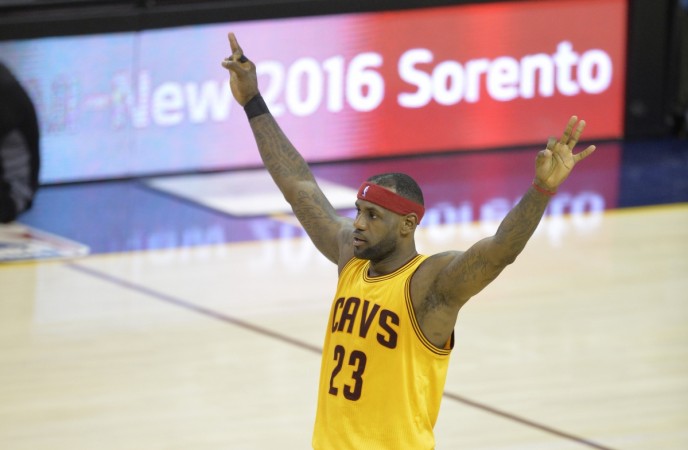 Cleveland Cavaliers would not mind facing Chicago Bulls tonight, but they might be a bit tired after having not enough time to rest for this Bulls game.
The Cavs were involved in a game last night against Miami Heat, which they won comprehensively, 113 to 93. The Cavs are in red hot form as they have won nine out of their last 10 games after a poor start to their campaign earlier during the season.
Cavaliers lie on the fourth position in the standings table with 33 wins and 21 losses so far and are well on course for a Playoff spot. If the Cavs play the way they are playing of late, they would even be counted as favourites for the NBA title.
The game is going to be an interesting one with Bulls enjoying a good season, winning three games in a trot, but the Cavs could prove to be a major obstacle.
Bulls' record in their last 10 matches may not be as impressive as that of the Cavs, but have been playing some good games to stand comfortably in the third position of the Eastern Conference standings.
The Bulls defeated the Kings in their last game, 104 to 86.
Derrick Rose was happy with Bulls' performance, as he said, "Yes (it did feel like a more complete game), but we can't get big headed," as quoted in the league's official website.
"We still have a long way to go. We still have to get everyone on the same page. We are getting better each game. Even in our losses, we improve in some quarters. It's one game; we've got to keep this going."
"The same mentality we had the previous games, we have to make sure we come out and be the aggressor every game. I like the way we are playing. We are moving the ball, the defensive side we are helping each other, we are rebounding. But we can always improve in every area."
But, the Bulls could play their toughest opponent of late as well in the form of Cavs.
The Cavs have played as a unit and so was the case if their last game against the Heats as well, where all their starters finished the game with double figures as far as points were concerned.
It was neither LeBron James nor Kyrie Irving who finished the game with highest number of points, but centre Timofey Mozgov finished with 20 points, compared to James' 18 and Irving's 15.
This a perfect game for NBA fans to enjoy before the NBA All Star weekend kickstarts.
Where to Watch Live
The game is scheduled for 8pm ET (6:30am IST, 1am GMT) start with Live TV coverage on TNT in the US.
Viewers in India can also watch the game Live on Sony Six. The game can be watched via live streaming online by audience across the world on NBA.com.