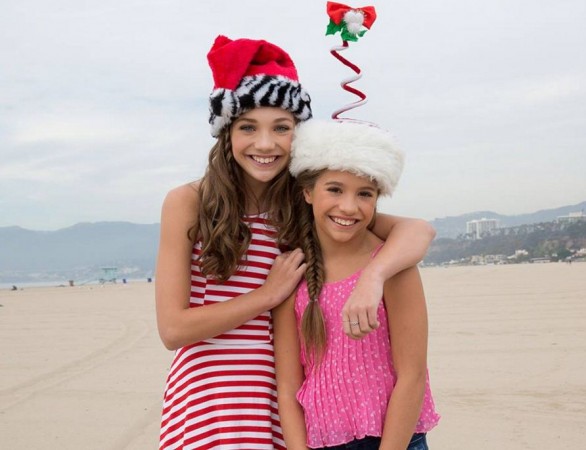 In the latest episode of "Dance Moms," Abby Lee Miller earns the wrath of Melissa Gisoni, mother of Maddie and Mackenzie Ziegler. In Season 6 episode 16 titled "Mack Z vs. Abby Lee," Melissa has an epic showdown with the dance coach.
Last week, two of Abby's star performers, Maddie and Mackenzie, announced their departure from the show. Although Abby seemed upset by the news, she held it together and encouraged her dancers to put on a terrific group performance revolving around "The Huntsman: Winter's War." As the season progresses, will Abby's dismay become more apparent?
In episode 16, the ALDC coach doesn't give Mackenzie a hip-hop solo, despite the fact that she's a skillful dancer. Abby's choices are Brynn Rumfallo and JoJo Siwa. This decision angers Melissa, who confronts Abby later on in the show.
Although Maddie's mother seems wanting to discuss the line-up with Abby, the latter shuns her out. The dance coach storms into her office and shuts the door. She even yells, "Get out," before slamming the door and closing the blinds of her office windows.
Melissa says in the promo: "She's crazy."
So, how did Abby's ALDC perform at the Xpression Dance Competition in California? According to the "Dance Moms" spoiler site, the team's performance was middling. Their group dance titled "Boulevard of Broken Dreams" earned them the first place in the teen division. However, JoJo and Brynn's solos were placed 5th and 4th in the junior division.
The spoiler site also reveals that Mackenzie does perform solo at the dance competition in California. Her hip-hop performance titled "bully" earned her the first place in the junior division.
"Dance Moms" Season 6 episode 16 airs 9 p.m. EST on Tuesday, April 19, on HBO. You can live-stream the episode via My Lifetime.