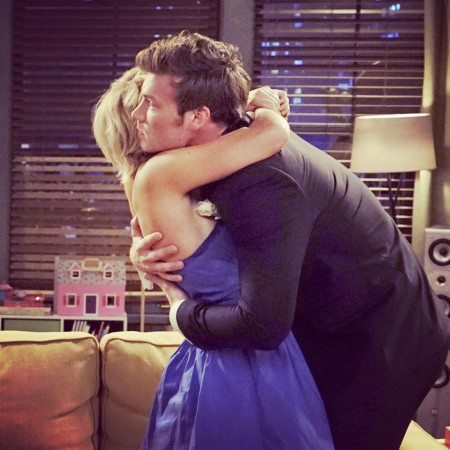 The hiatus is finally over, and "Baby Daddy" Season 5 is returning to TV via Freeform (ABC Family's new name) on Wednesday, 3 February. In the Season 4 finale, fans saw the Wheelers, Bonnie (Melissa Peterman) and Brad (Peter Porte) had just called off their wedding and Danny (Derek Theeler) proposed to Riley (Chelsea Kane) in the same the setting.
The episode had ended before Riley's response was revealed, although most fans already guessed it. Considering she is in love with Danny and knows he has been in love with her throughout her life, it is safe to assume Riley will say "yes". However, it looks like the writers are planning a surprise twist for the Season 5 premiere.
According to Just Jared Jr, Riley will faint after the proposal and wake up with no memory of what happened. But before you start accusing the writers of copping out, it turns out Riley will remember all the events from the day one by one, until she remembers the proposal and says yes to Danny.
Also Read: Josh declares his love for Gaby in "Young & Hungry" Season 3 premiere
While everyone is excited to see Danny and Riley's future together, none wants to see Ben (Jean-Luc Bilodeau) get lonely. However, you need not worry, because he, too, is getting a love interest soon, although it might take some time. Soon after Riley and Danny's engagement, it looks like Ben will go on a hunt for "his Riley" to fill the void that remains after Riley left him.
Fans can guess the outcome of this as Ben ending up looking embarrassed. Although, he will soon find love in a girl called Sam from his past. She will be the new manager of his bar, and will be played by Danielle Monet of "Victorious" fame.
Sam was reportedly mean to Riley when they were all in high school together. It will be interesting to see how her arrival will change the dynamic between Riley and Ben.
Watch Season 5 Episode 1 of "Baby Daddy" at 8:30 p.m. (EST) on Wednesday, 3 February. You can also live-stream "Love and Carriage" via Freeform Go Live.