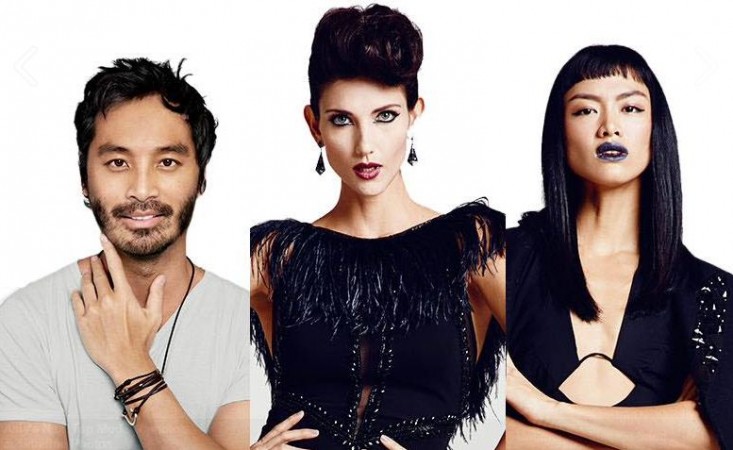 There are only four remaining contestants on "Asia's Next Top Model" and the judges have a tough decision to make. There's no doubt that one of the models will leave the competition when Cycle 4 episode 12 airs, but this latest instalment is about depicting the many friendships made, lessons learnt and the unspoken sadness among the contestants.
The upcoming episode of the reality TV series will capture some never before seen footage that presents a more normal side to the contestants. The promo for the upcoming episode includes a visual montage of moments that are fun, goofy and most of all, memorable.
In Cycle 4 episode 12 of "Asia's Next Top Model," the judges will also spend time with each of the contestants. Kenneth Goh, editor of Harper's Bazaar, Singapore, asks the top four, "Who do you think was the toughest judge?" (Obvious answer: Yu Tsai. Almost all the contestants are scared of him.) However, in the promo, the models just seem shy and polite enough to stay away from a blunt answer.
It seems as if the latest instalment will not include any challenges, but the contestants will find out who gets booted out. In episode 11, Julian and Tawan were in the bottom 2. Creative director of "Asia's Next Top Model" Yu Tsai lost his temper at Julian when she didn't embrace her brief: Modern Asia. It remains to be seen if she can make it to the top three.
In episode 11, Sang In and Patricia were chosen as the winners of the Harper's Bazaar, Singapore cover shoot. The two models were poised, confident and not shy. To be sure, Sang In seems to be on a winning streak.
Do you think she will be this season's winner of "Asia's Next Top Model"? Who do you think will be eliminated? Let us know in the comment section.
"Asia's Next Top Model" Cycle 4 episode 12 airs at 9 p.m. on Wednesday, May 25 on Star World Asia. The show will air at 8 p.m. in Vietnam (VN), Thailand (BKK) and Indonesia (JKT). You can stream the previous episodes online here.