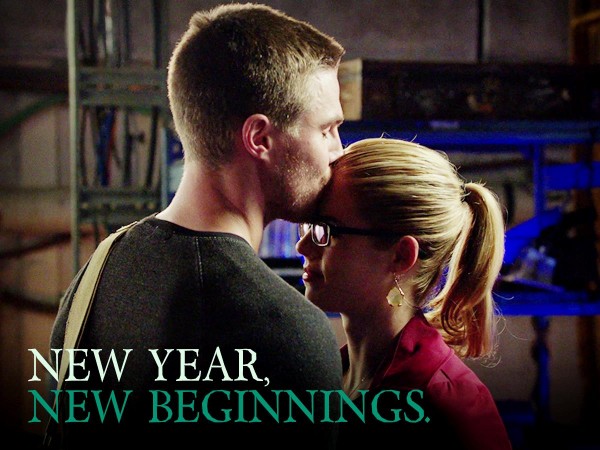 "Arrow" Season 4 is coming to a close with episode 23 titled "Schism" on Wednesday, May 25. The final episode of the season will see Team Arrow united against Damien Darhk (Neal McDonough), who has an army of drugged soldiers fighting for him in addition to his own magical powers.
Potential spoilers for "Arrow" Season 4 finale ahead
In the previously aired Season 4 episode 22 of "Arrow," we saw Darhk's wife Ruvé Adams (Janet Kidder) get killed when Anarky (Alexander Calvert) destroyed the only safe place during the nuclear attacks. Darhk has lost all hopes and has decided that despite the destruction of his underground haven, he will unleash the nuclear weapons that will destroy the world.
In the promo for "Schism," Darhk even calls the genocide a "mercy killing," that would wipe the entire slate clean. Much like Darhk, most members of Team Arrow also seem to have lost hope, but surprisingly Oliver (Stephen Amell) seems to be the one that sees a brighter tomorrow. He even rallies up all the citizens of Star City to fight against Darhk.
Also Read: What does Flashpoint mean for 'Arrow,' 'Legends of Tomorrow' and 'Supergirl'?
"I know that this city has been through tough times before and we have pulled through. We will survive this," Oliver tells the citizens of Star City ahead of the war against Darhk. "Schism" will see the everyday members of society fighting the ghosts of HIVE. There will be an ultimate showdown between the good and evil in the finale, and there will be a clean closure for all characters.
It is understood that unlike the previous season, where Oliver and Felicity left their crime-fighting days behind, this year they will be ones sticking to the vigilante way. The rest of Team Flash, on the other hand, may take a way out and try to start anew.
Watch Season 4 episode 23 of "Arrow" which airs at 8 p.m. (EST) on Wednesday, May 25 via the CW. You can also live-stream "Schism" via CWINGO and The CW Seed.