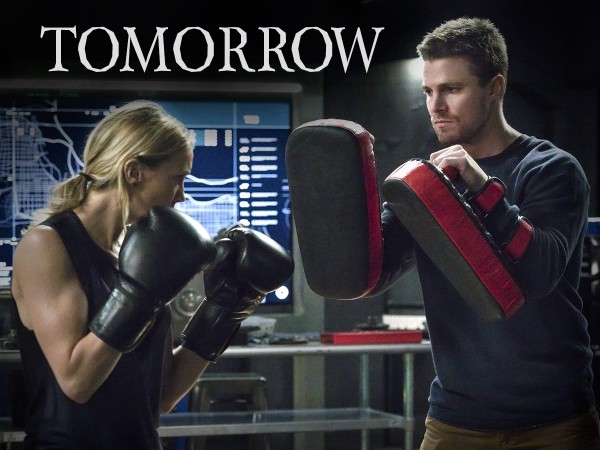 For all Roy (Colton Haynes) fans, "Arrow" Season 4 Episode 12 will be a spectacular one, as it will mark the return of the arrow-wielding vigilante best known as Arsenal. "Unchained" will also bring Felicity's (Emily Bett Rickards) villainous father Calculator (Tom Amandes) to the Green Arrow's (Stephen Amell) city.
As fans will remember, Roy had left Star City to create the illusion that he was the Arrow and that the Arrow was dead. He had travelled to a new city and created a new life for himself. However, it looks like the Calculator found him and manipulated him into doing his bidding.
Calculator told Roy if he would not do as told, he will expose the fact that Roy Harper was alive, meaning the authorities would go after Oliver again for the violence he committed when he went by the name Arrow. Now, as Green Arrow, Oliver is totally different, and has a code to not kill his foes — which he will break towards the end of Season 4, due to the mysterious death that is being teased since the premiere.
Also Read: Dr Wells steals Barry's speed for Zoom in "The Flash" Season 2
Roy goes ahead and does as the Calculator says, but ends up being caught by Team Arrow. They bring him back to their new lair, where Roy relates everything to his old squad. However, no one knows the Calculator is Felicty's father. They do know whoever the villain is, he has great knowledge of computer science and the Internet.
In a sneak peek from the upcoming episode "Unchained", Felicity is heard saying: "The Calculator now has everything he needs to melt the Internet. I love the Internet." It will be interesting to see her reaction on finding out that the villain is her father. She is calling his tech "incredible" and making fun of his self-given villain name Calculator.
It would be amazing if facing off against her father is what will give Felicity the willpower and adrenaline to get up from her chair. There is also a chance that her mother Donna Smoak (Charlotte Ross) may return for the episode.
Watch Season 4 Episode 12 of "Arrow" at 8 pm (EST) on Wednesday, 3 February. You can also live-stream "Unchained" via The CW website. Meanwhile, Seasons 1 and 2 of "Arrow" are available for streaming on Netflix.
The team welcomes Roy to Foundry 2.0 on tomorrow's new #Arrow! Watch the latest episode for free first: on.cwtv.com/AR11

Posted by Arrow on Tuesday, 2 February 2016