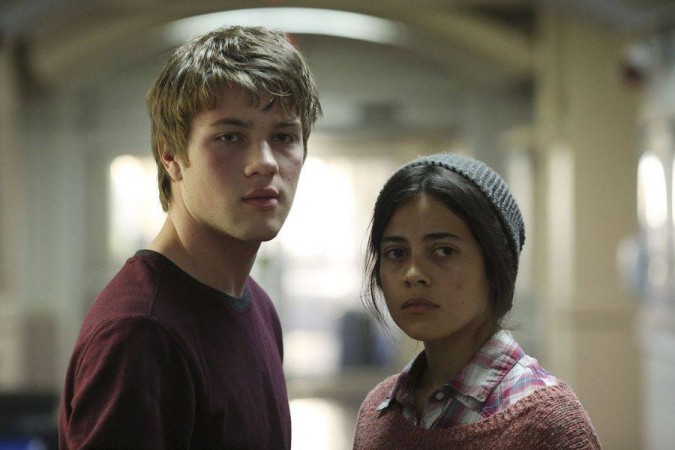 Among issues such as race, gender and class, this season's "American Crime" has also explored the idea of truth, especially in a criminal case. The TV series is a statement on life in America in the 21st century and seeks to shed light on the country's criminal justice system.
The previous episode preoccupied itself with the notion of truth. As the plot progressed, the various characters on the TV show commented on what they believe as the truth in Taylor's rape case. Eric Tanner revealed that he had sex with Taylor on the night of the captain's party. He stated that it was consensual and even presented evidence to prove it. In the Blaine household, Taylor admitted that the evidence is true but added that he did not go there to get attacked. This revelation changes the rape charge and may change the course of the investigation.
Season 2 Episode 5 takes off from where last week's episode ended. In the latest installment of "American Crime", Eric speaks to the police and offers more information about the incident. In the promo, his demeanour is changed. He no longer looks like a vulnerable and impoverished teenager. instead, Eric looks like he's out to get vengeance and perhaps secure his college scholarship.
In the video clip, Eric tells the police that his sexual encounter with Taylor was consensual. He adds that he choked Taylor only because he was asked to. His harrowing account of the incident shifts Taylor's position as a victim and it remains to be seen how the police pursues the rape charges.
At this juncture, it must be mentioned that Eric may have been forced to fabricate the story. The pressure to present a damaging story against Taylor could have come from Leslie Graham or the coach. In the promo, Leyland's principal Leslie says, "That boy lied but ours told the truth."
Season 2 Episode 5's synopsis reads:
"Taylor talks to the police about his actions on the night he was allegedly assaulted after Eric is forced to open up about his sexuality. Meanwhile, Anne tries to process the revelation that Taylor is gay; a decision by detectives indicates that a resolution may be near; and Chris worries that a delicate situation could spiral out of control at Marshall High School."
"American Crime" Season 2 Episode 5 airs on Wednesday, 3 February at 10pm on ABC. You can live stream the episode via ABC GO.
Watch the promo here: