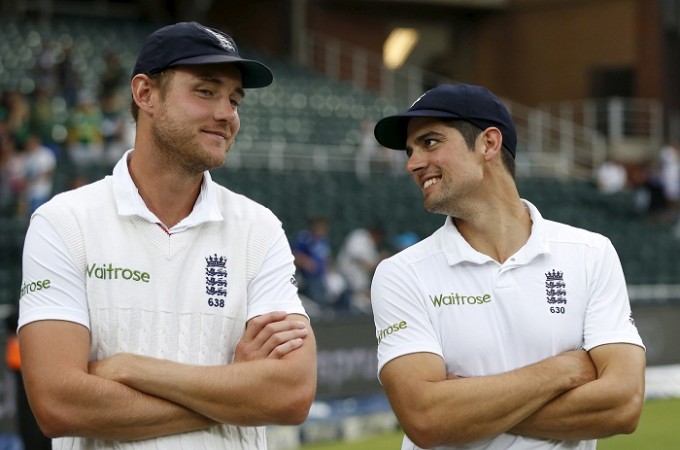 AB De Villiers and his South Africa team will still be hurting after losing the series in such dramatic circumstances to England. Come the 4th Test match, starting Friday in Centurion, South Africa will look for that proverbial salvaging of pride.
Batting has clearly been the issue for South Africa in this Test series and the one before that in India. The top order has just not functioned, leaving the middle order too exposed. The likes of Hashim Amla, Faf du Plessis and De Villiers also need to put their hands up and fire with the bat under pressure situations, which they failed to do when Broad tore them apart with that outstanding spell in the third Test.
While the South Africa skipper, who will again be without Dale Steyn, would have been better advised to concentrate on his team's failings, the destructive batsman was more concerned with highlighting England's weaknesses.
"There's no hiding from the fact that they seem to know what they are doing," De Villiers began, before adding, "but there's also no doubt that there are weaknesses there, and we've exposed some of them, but not enough and not for long enough.
"Their batting is not 100% best-in-the-world material. The bowling lineup is very experienced but some have lost pace over the years but they're very smart and very skilled. They're not unbeatable."
By that "some have lost pace" comment, De Villiers clearly means James Anderson, who has gone down a yard or two as age has caught up. However, poking the eye of the lion when that lion has just roared to a series victory – England have already clinched the four-match rubber 2-0 -- might not be the greatest of ideas. With Stuart Broad already creating havoc, the last thing South Africa will want is for Anderson to also find his mojo.
With the focus on South Africa's bouncebackability powers, England will treat this match as another opportunity to show what a Test force they are becoming while rubbing a little more salt into those South African wounds.
"There's a lot to play for as a team and just as much personally for players who haven't scored quite the amount of runs or taken the wickets they'd have liked, there's huge amount to play for," England skipper Alastair Cook said. "There's no doubt our attitude will be fine. Win, lose or draw it won't be down to our attitude.
"Guys who played in this side will be desperate to shore up their spot. When the selection meeting happens for the Sri Lanka series they want to have earned that right to be there. That's what guys will be pushing for.
"I don't think it's ever a problem when really hungry players personally want to do well. If it over-rides the interests of the team that is a worry but in this circumstance I don't think it will. I'm really looking forward to this week to see how people respond. Last time we were up in a series with the series won we didn't play our greatest game so we've got an opportunity to see how far we've come."
Where to Watch Live
South Africa vs England 4th Test match is scheduled for a 10.30 am local time (2 pm IST, 8.30 am GMT) start. Live coverage of the Test match in India and the UAE will be on Ten Cricket and Ten HD, while all the match action can also be watched via live streaming online on Ten Sports live.
Viewers in South Africa and Sub Saharan Africa can watch the opening day of the fourth Test in Centurion live on SuperSport, while South Africa vs England can also be live streamed on SuperSport Live Video.
Sky Sports 2 will broadcast the South Africa vs England live in the UK and Ireland. The live stream option is on Sky Go and Watch Sky Sports.
Viewers in the US can watch all the cricket action live on Willow TV, while Willow TV Online will provide the live stream option.