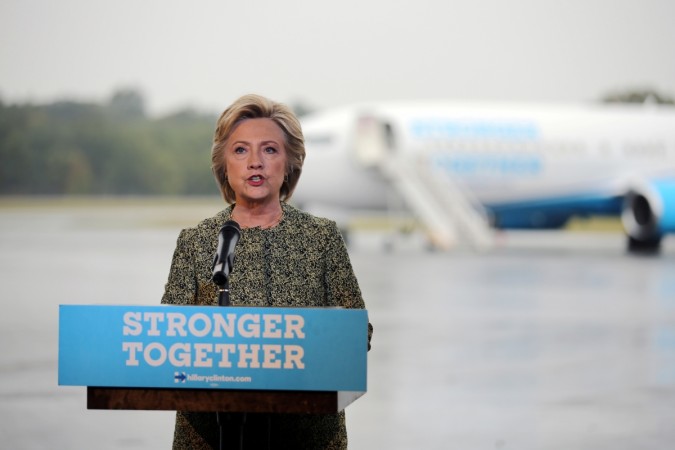 In newly released Clinton campaign emails disseminated by WikiLeaks, the Washinton Post reports that then-CNN contributor and DNC official Donna Brazile — who is now the DNC's interim chair — shares more detail about a forthcoming question at a Democratic debate and promises more information before a separate town hall.
The emails don't indicate where the information came from — CNN has denied supplying her with questions, and there is no evidence it did — but it now seems clear that Brazile was getting information beforehand from somewhere and sharing it with the Clinton campaign.
In response to the revelations, CNN said Monday that Brazile, who had been on a suspended contract since she assumed the leadership of the DNC earlier this year, had resigned on Oct. 14, after a previously released email raised similar questions.
CNN also said it was "completely uncomfortable with what we have learned about her interactions with the Clinton campaign while she was a CNN contributor," according to Politico.
In an email released Monday morning by WikiLeaks, Brazile provides details to top Clinton aides about what Clinton would be asked at a CNN debate March 6 in Flint, Michigan, by a woman whose family had lead poisoning.
"One of the questions directed to HRC tomorrow is from a woman with a rash," Brazile writes in the subject line of an email to Jennifer Palmieri and John Podesta.
In the body of the email, she adds: "Her family has lead poison and she will ask what, if anything, will Hillary do as president to help the ppl of Flint."
The description matches Flint resident Lee-Anne Walters, a debate questioner who had previously talked about her family's rashes and showed her own to a photographer.
Her question was different, though. She asked if Clinton would "make it a requirement that all public water systems must remove all lead service lines throughout the entire United States".
In another new email to Palmieri, on March 12 -- the day before a CNN town hall -- Brazile promises to "send a few more," apparently referring to questions or subjects that would be covered.
The latter comment came in a newly released reply to a previously released email that Brazile had sent with the subject line, "From time to time I get the questions in advance."
Trump has taken the single example above and used it to argue repeatedly that Clinton was given debate questions beforehand and that the system was rigged in her favor in the Democratic primary campaign. He has also argued that, if he were the one who had received such information in advance, it would be a much bigger deal, the Washington Post reported.