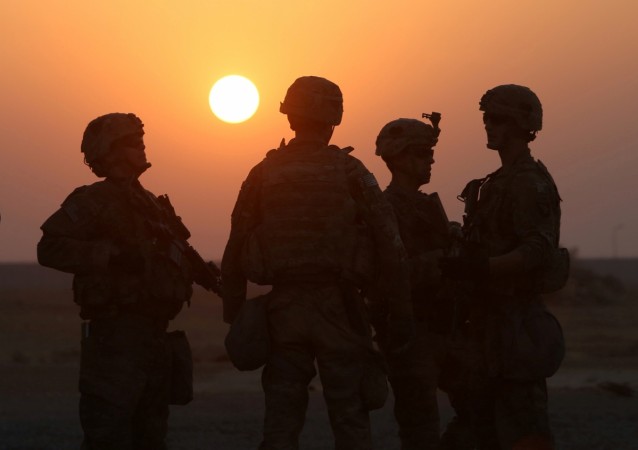 People who have served in the US military smoke and drink more and sleep less than the general population, according to a report released by the United Health Foundation.
The study surveyed approximately 60,000 veterans and service members from 2011 through 2014.
They also found that
The results will be delivered to the Department of Defense, Department of Veterans Affairs and other health care providers.
"We owe it to these people to see if anything can be done, if we could identify opportunities to improve," said Richard Migliori, senior adviser to the United Health Foundation, an offspring of insurer United Health Group. "I think we found some meaningful things here."
The findings show 25.2% of veterans who are 18 to 39 years old smoke, compared to 20.7% of the general population of the same age range.
Nearly 20% of veterans drink excessively, while 18.1% of others do.
Veterans are 39% more likely than others not to sleep enough.
"Since we found issues with sleep, smoking and alcohol use, we know we may be dealing with an area of stress – these are all stress related," Migliori said.
"The good things about those findings, those are things that can be immediately worked on. Physicians should be focusing on those particular behavious as they engage their patients."
Smoking and drinking could be a direct cause of the higher rates of coronary heart disease and cancer in people with military service, Migliori said.
Veterans are also 62% more likely to have coronary heart disease and 67% more likely to have a heart attack, the study found.
Nearly 50% of veterans older than 80 years of age have been diagnosed with cancer, compared to about 34% of others older than 80. The types of cancers most frequently diagnosed by the VA are prostate, lung and colorectal cancer, the report states.