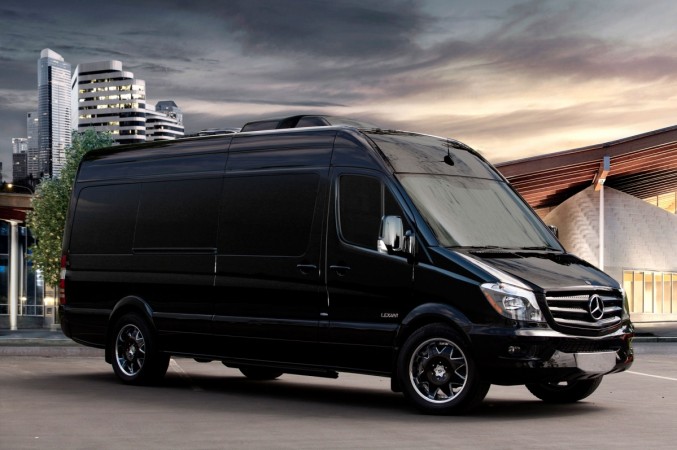 Three autonomous vehicles will begin travelling public roads in Ontario under a pilot program announced Monday.
The vehicles will be tested by the University of Waterloo's Centre for Automotive Research and Germany-based recreational vehicle manufacturer Erwin Hymer Group and BlackBerry, the Globe and Mail reported.
The move will put Ontario on the growing list of areas where autonomous vehicles are being tested as auto makers spend billions of dollars developing cars and trucks that will eventually be able to travel without a driver touching the steering wheel or the accelerator and brake pedals, it reported.
For now, though, while the vehicles are being tested, Ontario requires that someone sit in the driver's seat and be ready to take control immediately if necessary.
Of the three autonomous vehicles to be tested on Ontario roads over the next decade, two are Lincoln sedans.
The third is a Mercedes-Benz Sprinter van, a deluxe caravan priced at $90,000 – and that's before it's tricked out with high-tech automation gadgets.
"Our vehicles are really all about the journey," Joel Adams, director of engineering for Erwin Hymer Group North America, tells CBC News.
"We think it's the ideal platform for an autonomous vehicle. Google has little bumper cars that just hold one or two people in them, we think it's going to be a much more social environment," suggested Adams. "Where you can take along your entire family – not in five bumper cars, but in one Erwin Hymer Group RV."
Unlike other autonomous vehicles, including the Lincoln sedan, the van's automation technology is almost all internal.
There's a small cylindrical sensor above where the licence plate would go, but beyond that, it's unremarkable from the outside.
"It's pretty discreet," said Adams. We don't want a big sign that says 'autonomous vehicle,' and people are going to jump out in front of it and try and test the systems. We want to test them just in normal traffic, in normal conditions."
And that's exactly the point, Pearl Sullivan, dean of the University of Waterloo's faculty of engineering, told CBC News.
"The ability to operate the vehicle on any public roadway in the province, in all types of weather conditions provides a significant advantage," said Sullivan of her team's Lincoln MKZ on Monday.
We will enhance the onboard processing capacity by adding a powerful artificial intelligence computer to run a complete autonomous driving system.
All that technology comes with a steep price tag. The company's base model vans start at $90,000, and can top $200,000.
Once the GPS, laser-based radar monitors, extra camera sensors on the exterior of the vehicle and a suite of internal touchscreens inside are factored in, that can add another $100,000 to the price.
Adams says he believes that number will go down, once production ramps up.