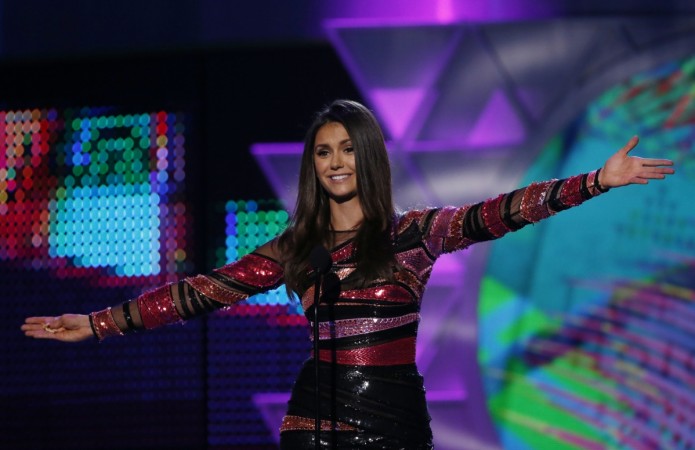 When "The Vampire Diaries" couple Nina Dobrev ended her real-life romance with co-star Ian Somerhalder back in 2013, a number of fans were disappointed. But it looks like Dobrev does not regret her decision to end things with the actor, as her career has been on the rise since the split, according to a new report.
Celeb Dirty Laundry reported that Dobrev was "patting herself on the back for escaping the possibility of a doomed marriage" to Somerhalder, whose current claim to fame is "The Vampire Diaries," which is ending after Season 8. Dobrev has a host of projects in the works, with "xXx: The Return of Xander Cage" all set to hit theatres soon. A 1990's horror movie "Flatliners" and "Crash Pad" are currently in the post-production stage.
"To a woman on the rise like Nina Dobrev, having a partner with equal or greater star power is a must in Hollywood and Ian Somerhalder [who is married to Nikki Reed] simply doesn't make the cut," the publication noted, adding that it is likely Dobrev won't be returning to "The Vampire Diaries."
"The Vampire Diaries" executive producer Julie Plec had earlier said that Dobrev will be returning towards the end of the series to wrap up Elena Gilbert's storyline. "I would not be me if we are not revisiting some old faces," Plec told TVLine hinting at Dobrev's return. "There are a lot of people we loved as characters on the show."
This is a year of celebrating what the series has been and what it felt like to be together. We will find interesting, creative, whether it is through flashbacks or some other surprising ways to just say hello and goodbye to those people again," she said.
As fans of "The Vampire Diaries" know, Elena is currently in a magic-induced slumber and her life is linked to Bonnie's in such a way that Elena will wake up only after Bonnie died.
"The Vampire Diaries" will return to the CW in October.