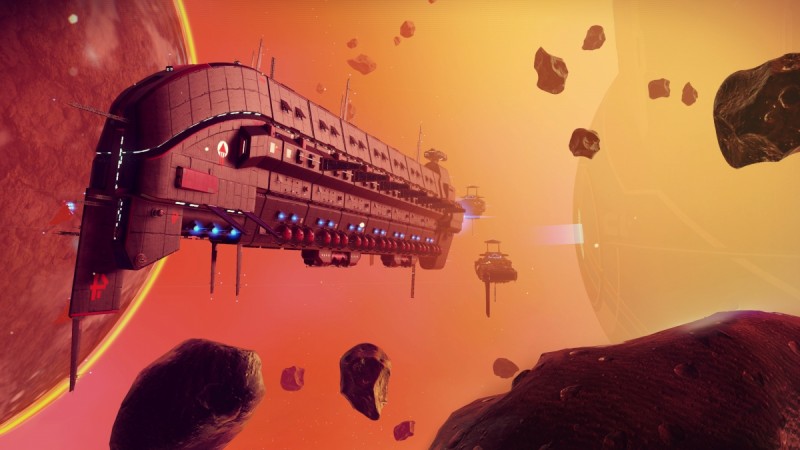 Valve is cracking down on the use of "bullshots" in a game's Steam Store listing.
Valve warned in a note to developers that game makers will soon be prevented from using anything other than legitimate in-game shots. The change will come with the Discovery Update 2.0, the firm said.
MCV reported that the move comes after gamers flocked to criticise No Man's Sky for the difference between pre-release material and the final game.
Some screens shown on No Man's Sky's Steam page contained features players have yet to encounter in the game. In September, angered consumers successfully lobbied the UK's Advertising Standards Authority to investigate Hello Games on grounds of false advertising.
Valve said: "We haven't been super crisp on guidelines for screenshots in the past, so we'd like to take this opportunity to clarify some rules in this space.
"When the 'screenshot' section of a store page is used for images other than screenshots that depict the game, it can make it harder for customers to understand what the product is that they are looking at.
"Additionally, we're going to start showing game screenshots in more places as described above, and these images need to be able to represent the game.
"We ask that any images you upload to the 'screenshot' section of your store page should be screenshots that show your game.
"This means avoiding using concept art, pre-rendered cinematic stills, or images that contain awards, marketing copy, or written product descriptions. Please show customers what your game is actually like to play."
Gamasutra reports that many developers saw their fortunes rise thanks to the Discovery update, and now its successor seems focused on affording Steam users more control over what they see when they open the client -- and ensuring that assets uploaded by developers actually depict their game in a manner that's clear and suitable for anyone who might be browsing Steam.
Valve booted Digital Homicide Studios from its online game emporium in September after it sued 100 players over their not-entirely-complimentary reviews of the company's product.