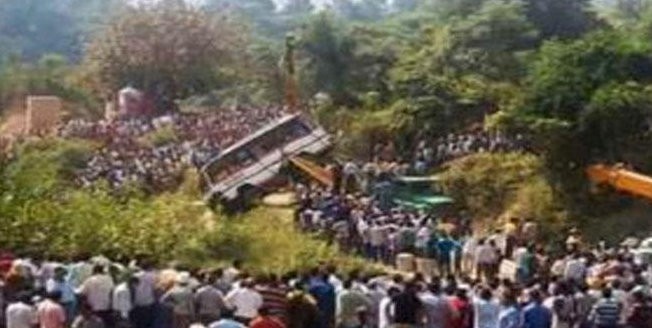 Twelve people died and at least eight were injured after a bus fell into a deep gorge on Wednesday morning while on its way from Masi (Almora) to Ramnagar, a small town located in the Nainital district of Uttarakhand, reports ANI.
District Disaster Management Officer Rakesh Joshi was quoted by the New Indian Express as saying the bus fell into a deep gorge at Churighatti in the Almora district of Uttarakhand around 8 a.m.
Joshi also said the injured have been rushed to the PHC Bhatrokhan hospital and the civil hospital in Ranikhet. The people who died in the accident are yet to be identified, the daily reported.
Joshi has reportedly said rescue operations are being carried out under the supervision of senior officials.
Uttarakhand: 12 died and 8 got injured after a bus fell into a gorge on its way from Masi (Almora) to Ramnagar, rescue operation underway

— ANI (@ANI_news) May 25, 2016