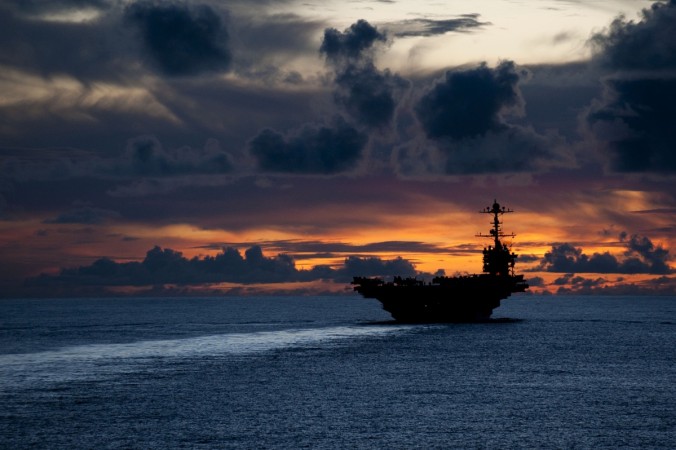 The US could be preparing for conflicts on two fronts in Asia. The Daily Caller reports that The latest US freedom of navigation operation challenged China's "excessive claims" to the South China Sea.
For the first time, the operation was carried out under the command of the US Third Fleet in San Diego, not the Seventh Fleet in Japan, Reuters reported. The Third Fleet reportedly has not commanded operations in the region since World War II.
Allowing the Third Fleet to manage operations in Asia alongside the Seventh Fleet gives the U.S. the ability to operate on two fronts. For example, the US could simultaneously respond to Pyongyang's provocations on the Korean Peninsula and Chinese expansionism in the South China Sea.
The reorganization, giving the Third Fleet a bigger frontline role, comes as momentum for the United States' Asian "pivot" falters and as Beijing's growing assertiveness fuels tension in the South China Sea.
US Pacific Fleet Commander Admiral Scott Swift last year signaled a wider role for the Third Fleet when he said he was abolishing an administrative boundary along the international date line that had separated the Third and Seventh fleets. Until then, Third Fleet vessels crossing the line came under Seventh Fleet command.