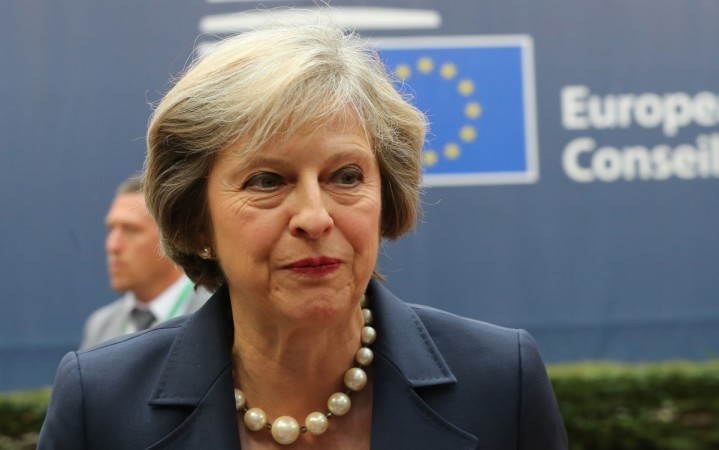 On November 8, the US goes to the polls and all eyes are on whether it will be Donald Trump or Hillary Clinton who will emerge triumphant. UK PM Theresa May, who is on a visit to India, has now criticised Donald Trump a day before the elections.
May stated that she did not approve of the way Trump has conducted his election campaign. At a media briefing, May was asked about the burning of Trump's effigies bonfire night celebrations in the UK on November 5. She said in reply: "I take a simple view about the way I like to see campaigns being conducted. I like them to be conducted in a calm and measured way with proper consideration of the issues." But she was clear that the result of the elections was up to the people in the United States to decide.
May first criticised Trump in 2015 when Trump spoke about places in London that police could not go into because of radical Islam. A petition calling for a ban on Trump from Britain has seen nearly half a million people signing it.
While May does not approve of Trump, there have been other political leaders in the UK who have stood up for him. Michael Fallon, the Defence Secretary, told UK media recently: "We have to be very careful not to comment on other people's elections because we have to respect democracy and we have to work with whoever wins. I'm not going to intervene in the US election." There have been some Conservatives who have endorsed Trump as well. In June, former Tory leader Iain Duncan Smith said Trump was a "very decent man".
Donald Trump invited extensive criticism after his remarks on banning Muslims from the US, mass deportations and building a wall on the border with Mexico.