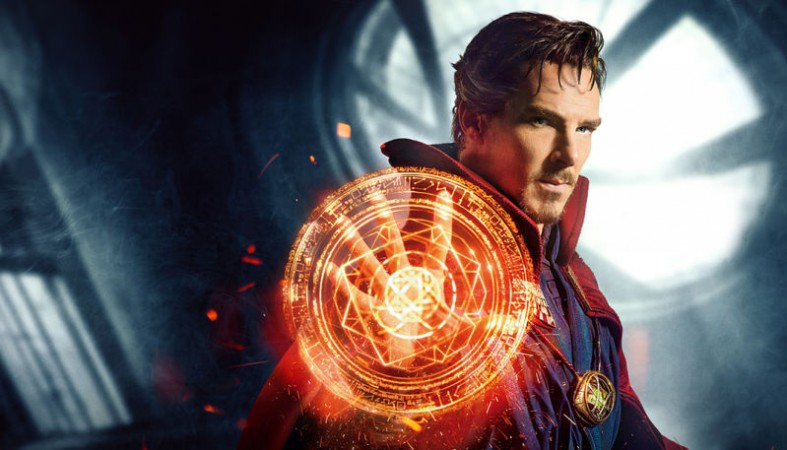 Doctor Strange spellbound the US Box Office after it closed the weekend top of the charts with a magical $43 million. The good doctor managed to stay ahead of Fox's animated Trolls ($35 million) and sci-fi drama Arrival ($24 million).
Arrival was the star performer considering it was made on a budget of $47 million, which is pocket change for Hollywood these days.
Highlighting fall 2016's weak returns thus far, with its second three-day frame at the top of the chart, Entertainment Weekly reports that Marvel's Doctor Strange remains the single $100 million-plus grosser in the North American top 20.
Its estimated $153 million domestic total additionally boosts Marvel's parent studio, Disney, to its best year on record, as the studio crossed $2.308.4 billion on Saturday.
Overseas, Stephen Strange pocketed a further $60.2 million, bringing its global total to $493 million from three weekends. $54 million of its worldwide grosses to date come from IMAX-formatted locations, from which it earned an extra $12 million this weekend, EW reported.
"Two hours of moviegoing is like a massive, immersive group therapy session. No matter what side of the aisle you find yourself, going to the movies is a pastime that everyone can agree crosses party lines and conflicting political ideologies," box-office analyst Paul Dergarabedian of comScore, told the Hollywood Reporter.
"Veterans Day provided a huge 80 percent bump over the same Friday a year ago and thus the first post-election weekend will see a meteoric jump. There is no question that what the world needs now is the great escape that only the movie theater experience can provide."
Overseas, Arrival debuted to $10.2 million from its first raft of markets, where FilmNation and Sony Worldwide are divvying up distribution duties. FilmNation has the film in the UK, where it took in $3.5 million, THR reported
Number four was Almost Christmas, a movie, targeting African-American audiences, and starring Danny Glover as a patriarch of a large family that comes together for the holidays and deals with complicated family dynamics.
Rounding out the top five was director Mel Gibson's World War II drama, Hacksaw Ridge, which declined 29 percent to $10.8 million for a 10-day domestic total of $32.3 million for Lionsgate and its partners.