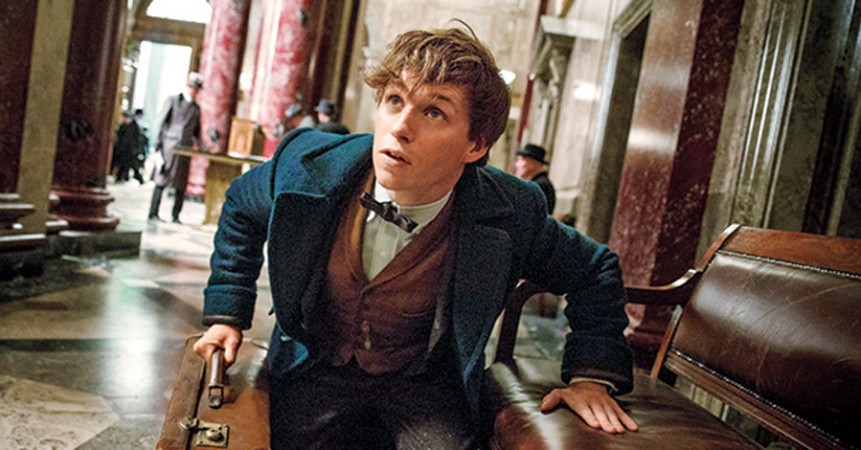 Fantastic Beasts and Where to Find Them wielded awesome magic on the US Box Office to take the top spot with an estimated $75 million grab, matching industry expectations.
According to Box Office Mojo, Beasts' opening is on par with the likes of Harry Potter and the Order of the Phoenix ($77.1m) and Harry Potter and the Half-Blood Prince ($77.8m), which went on to gross $292 million and $301 million respectively.
Should Fantastic Beasts follow suit a domestic run anywhere from $284-290 million would be in the offing, though a safe expectation right now would seem to be around $275-280 million.
The film's international debut ranks in the all-time top 30, just behind The Hunger Games: Mockingjay - Part 2 and ahead of The Hobbit: An Unexpected Journey.
Marvel's Doctor Strange came in second with an estimated weekend of $17.67 million, a 59% drop compared to last weekend. Just behind Strange is Fox's Trolls with an estimated $17.5 million weekend, a 50% drop.
Doctor Strange didn't add any new overseas markets this weekend, but it did add $26 million to its international total which now stands at $390 million for a worldwide tally topping $571.5 million. As a result, Doctor Strange is now the ninth largest worldwide release of 2016. Strange hits theaters in Argentina next weekend.
Fourth place on the domestic chart belongs to Paramount's Arrival with an estimated $11.8 million, a 51% second weekend drop as its domestic cume now stands at $43.3 million.
The film did add $3.5 million from 22 international markets where Sony is handling the release, but we are still waiting on numbers from the rest of its territories before updating its overall international total.
Rounding out the top five is Universal's Almost Christmas, dropping 53.5% for an estimated $7 million second weekend, bringing its domestic cume to $25.4 million.