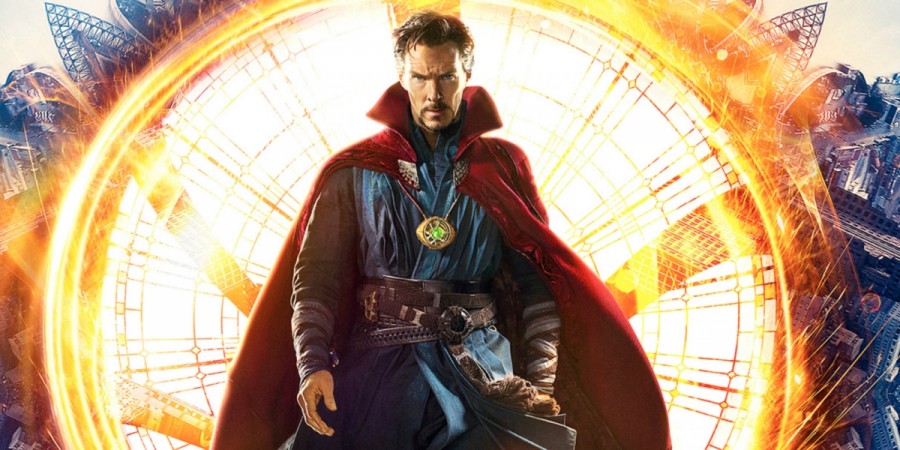 According to industry predictions, something very Strange is going to happen at the US Box Office this weekend, and it's all down to one of Marvel's doctors.
The new Marvel film, Doctor Strange, starring Benedict Cumberbatch, is all set to cast a spell on US cinemagoers this weekend.
The film is coming off a dazzling global opening, earning $87.7 million before it even reaches American shores. So much so that Disney, Marvel's Big Daddy, has already recorded its biggest ever year at the global Box Office with $5.85 billion through November 1, surpassing the studios' previous calendar-year record of $5.84 billion, set just last year.
The good doctor will be competing with Dreamworks' Trolls and the Mel Gibson-helmed Hacksaw Ridge. But industry observers, according to Box Office Mojo, feel that Strange will be more than a match for the two.
This week last year, the James Bond film, Spectre, debuted at the BO and raked in $70 million on the opening weekend. Many anticipate Doctor Strange to easily eclipse that number. In fact, Box Office Mojo believes that this could well be Marvel's biggest single-character opening since Iron Man in 2008 ($98.6 million).
The critically-acclaimed Hacksaw Ridge is expected to open around $12 million, but some experts believe it could do better.
One must remember that Hacksaw Ridge is the first film Mel Gibson has directed in 10 years and received a 10-minute standing ovation when it was screened at the Venice Film Festival earlier this year. The film also has a 90% rating on RottenTomatoes.
Looking at IMDb data against comparable titles finds Hacksaw playing slightly behind Fury and ahead of Red Dawn at the same point in the release cycle.
Box Office Mojo reports that Hacksaw star Andrew Garfield doesn't carry quite the box office presence of Brad Pitt, which does put the Fury comparison into perspective.
Yet, the fact the long-delayed and poorly reviewed Red Dawn managed to pull off a $14.2 million opening in November 2012 does give credence to expecting a little more from Hacksaw's opening even if the target demographics aren't exactly in alignment.