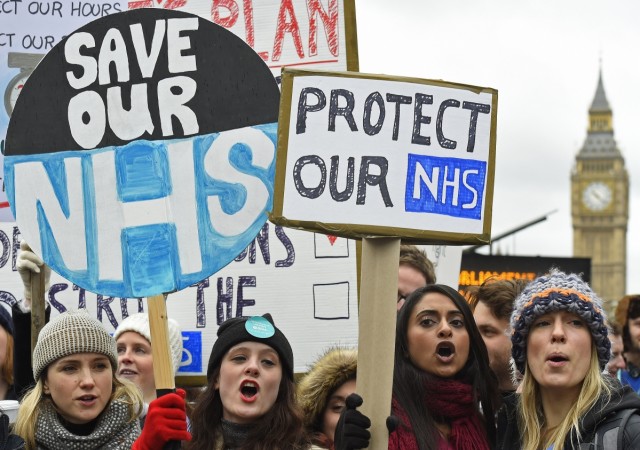 Proposals to make patients in England show their passports to get NHS care go "too far", leading doctors have said.
The comments from the British Medical Association (BMA) come as it emerged that health officials are examining whether patients should have to show identification to get some elements of NHS care.
Labour said it would oppose the proposition, adding that NHS staff are "not border guards".
On Monday, a senior official said the Department of Health is looking into some methods that are already being employed across some parts of the NHS to claw back money from foreign NHS users.
According to the Daily Mail, Chris Wormald, permanent secretary at the Department of Health - which is responsible for the NHS in England, told the Public Accounts Committee (PAC) that the NHS has got a "lot further to go" when it comes to reclaiming money from foreign visitors.
Wormald admitted that there were challenges in the identification of people who should be charged for elements of NHS care.
Some trusts are trialing asking patients to bring ID before getting treatment, he said.
And the Department of Health was looking into whether more trusts should go down a similar route, he told MPs.
Doctors have reacted with fury to the plan, and have threatened not to implement it. Dr Simon Stallworthy described it as "disgusting", saying it was not the role of the NHS to be "actively working to kick migrants out".
In an email to the Guardian he added: "Many doctors would boycott it. The NHS is founded on the principle that healthcare should be free and accessible to all and that we, as doctors, make our decisions about what's best for our patients without external influence or pressure. Being forced to become part of immigration services and actively blocking vulnerable people from accessing much-needed healthcare is fundamentally incompatible with the ethical and moral obligations placed on us as doctors.
"If migrants know that doctors and other healthcare professionals will actively liaise with the Home Office to deport them then they will avoid seeking healthcare. That's hugely dangerous – especially in pregnant women, because without prompt early access to healthcare they stand a much higher risk of presenting as an emergency later on, potentially with much worse outcomes."