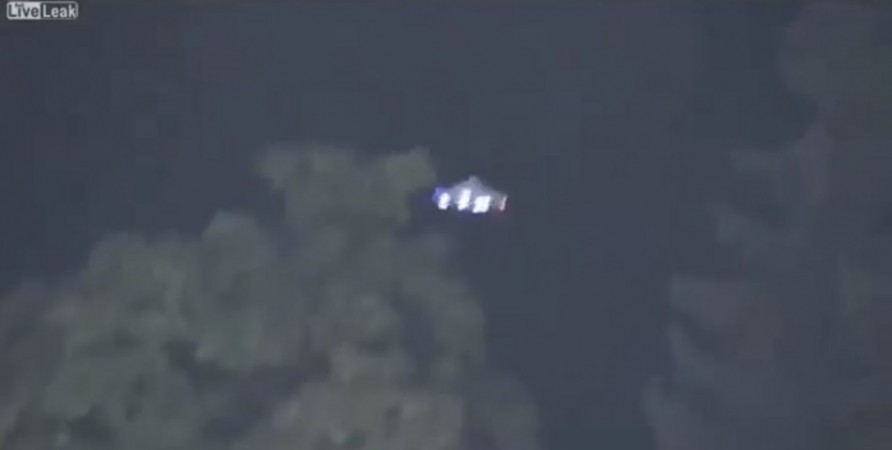 The unidentified flying object (UFO), which was spotted hovering above a baseball stadium in Canada, has turned out to be a hoax.
The drone-shape object was spotted during a minor league baseball game at the Nat Bailey Stadium on 3 September. The H R MacMillan Space Centre has clarified that the mysterious object was in fact a teaser campaign.
"Recent close encounters reported by local UFO bloggers are actually the result of an elaborate hoax masterminded by the H.R. MacMillan Space Centre," they said in a press release.
"The goal of the faux UFO was to create a buzz about the new planetarium viewer experience at Vanier Park. The Planetarium Theatre at the Space Centre underwent a half million dollar upgrade this summer."
The object which resembled a flying saucer was filmed and uploaded on YouTube. The video went viral and received more than 200,000 views. Micro-blogging site Twitter also went abuzz with photos of the object.
The Vancouver-based space center said, "Worked with Vancouver ad agency MacLaren McCann in developing the 'extreme teaser campaign' which consisted of strategically releasing web cam photos of the drone sightings through social media to UFO bloggers and Twitter and Facebook."
"We want to show Vancouver, BC and the world that you can truly have a rare experience by exploring the exciting new shows and state of the art projection system. The buzz we are creating seems to be working as attendance is up 65 per cent compared to this time last year," said Rob Appleton, Space Centre executive director.