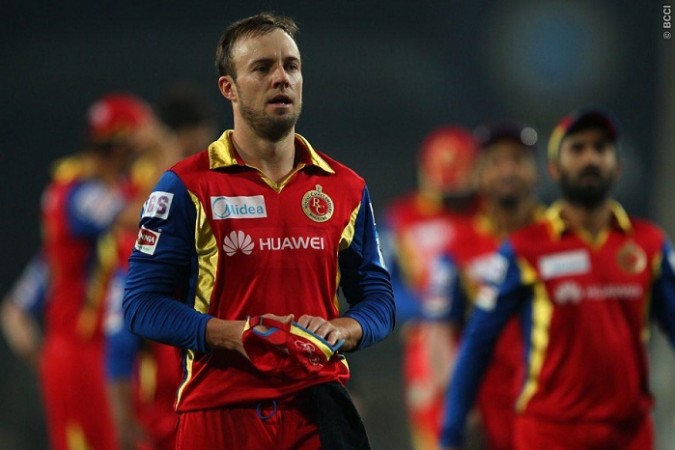 The Indian fans love AB de Villiers, with the South African great always greeted with a massive roar every time he comes out to bat.
So, when De Villiers had mentioned about reducing his workload last year, there was a worry that could mean the batting tyro missing the IPL. However, the fans need not worry anymore, as the swashbuckling batsman has confirmed he is keen to return to IPL, crediting the league for developing his game and helping him in his career.
"I'm still going to play in the IPL. It would be stupid of me to turn my back on that. It has played a big role in my career. It helped me grow as a player," De Villiers was quoted as saying by The Telegraph India.
"I see IPL as a really important part of my career. So I'm not going to let that go. But there are some other areas that I'll look at to rest a little bit."
De Villiers has been retained by the Royal Challengers Bangalore (RCB) for the upcoming edition of the IPL, and should be with the team for years to come. As Virat Kohli, the RCB captain, has mentioned several times before, it is a treat to bat along with De Villiers and watch him execute those outrageous shots.
The ninth edition of the IPL is scheduled to start from 9 April, with the player auction for this season of the IPL taking place on Saturday in Bengaluru.
De Villiers, while having half an eye on the proceedings on Saturday, is more concerned, at the moment, with South Africa's limited-overs series against England.
"I'm very committed at the moment to be captain in the two formats and to play T20s as well. We've got a World Cup [World T20] coming up and I'm just taking it one game at a time," De Villiers added.