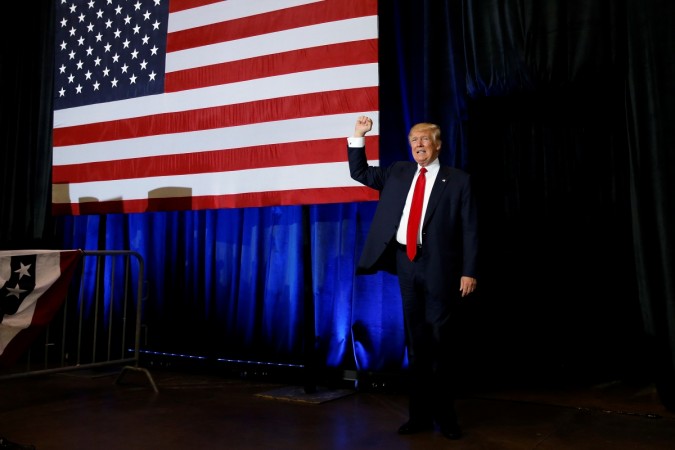 Looks like Florida is set to be another close-run battleground.
Through Friday, 2,268,663 Democrats and 2,261,383 Republicans had cast ballots by mail or at early voting sites — a difference of 7,280 in favor of Democrats. Overall, more than 5.7 million Floridians have voted, or nearly 45% of those registered.
That far surpasses 2012 totals, when 4.8 million Floridians cast ballots before Election Day, the Miami Herald reported.
Florida's 29 electoral votes are the biggest prize in Tuesday's presidential election among states that could swing to either candidate. In 2000, Florida set the standard for close presidential elections, when George W Bush beat Al Gore by 537 votes out of about 6 million cast. It took five weeks to call the election in a state that determined the presidency.
Meanwhile, Donald Trump on Saturday began his final weekend of the 2016 White House race headlining his essentially one-man show, while slamming the campaign of Democratic rival Hillary Clinton for letting hip-hop star Jay Z rap a profanity-laced song at a rally Friday night in battleground Ohio, Fox News reported.
"He used every word in the book. Can you imagine if I said that?" Trump, whom the Clinton campaign and others have criticized for using racially and otherwise insensitive language, said at a rally in Tampa, Florida.
"That shows you the phoniness of politicians, the whole system. ... In three days, we are going to win Florida. We are going to win the White House."
Trump, the Republican presidential nominee, said at a rally Friday night in Pennsylvania that Clinton has resorted to using stars to prop up her under-attended rallies while he continues to have overflow crowds at his events.
Clinton has a 2-point edge over Trump, according to a new national Fox News poll of likely voters conducted Tuesday throughThursday.
The Wall Street Journal reported that at this point, the primary goal is less to win over new voters and more to motivate their own supporters to show up at the polls.
In battleground states across the country this weekend, volunteers will be making phone calls and knocking on doors, TV watchers will see a final burst of ads, and the candidates will travel thousands of miles in a last round of campaigning.