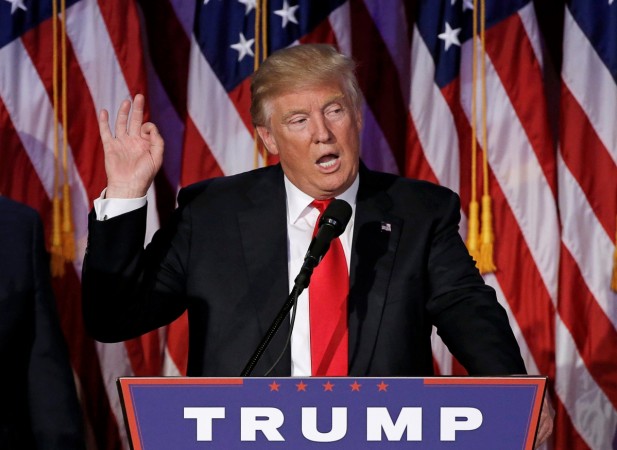 A federal judge will consider arguments on President-elect Donald Trump's latest request to delay a civil fraud trial brought by students of his now-defunct Trump University until after his inauguration on Jan. 20.
The former students say they were lured by false promises to pay up to $35,000 to learn the New York businessman's real estate investing "secrets" from his "hand-picked" instructors. Trump owned 92% of Trump University and had control over all major decisions, the students' court papers said.
Trump's attorneys said in a court filing last week that preparations for the White House were "critical and all-consuming."
Six months ago, when they unsuccessfully sought a delay until after Inauguration Day, lead attorney Daniel Petrocelli said the period between the election and swearing-in is extremely hectic for a president-elect but that it was preferable to a trial during the campaign.
Trump's lawyers head to court Friday to convince the judge in San Diego to put the case on hold until next year.
That's the same Indiana-born judge who Trump attacked during the campaign as being biased against him because of his Mexican-American heritage, according to the Chicago Tribune.
US District Judge Gonzalo Curiel, for his part, has said he thinks the best option would be for Trump and plaintiffs claiming they were cheated by his real estate seminars to settle the case and avoid what would be the first trial in US history to feature testimony from a president-elect.
Trump's lawyers proposed that Trump's trial testimony be recorded before trial.
The students opposed the request, saying Trump had already provided several hours of deposition testimony that could be presented to a jury.
"Any delay would be a slippery slope because President-Elect Trump's life is only going to get more complicated and unpredictable as time goes by," they wrote.
Curiel is presiding over two cases against Trump and the university. A separate lawsuit is pending, filed by New York's attorney general who has said over 5,000 students across the country were defrauded out of about $40 million.