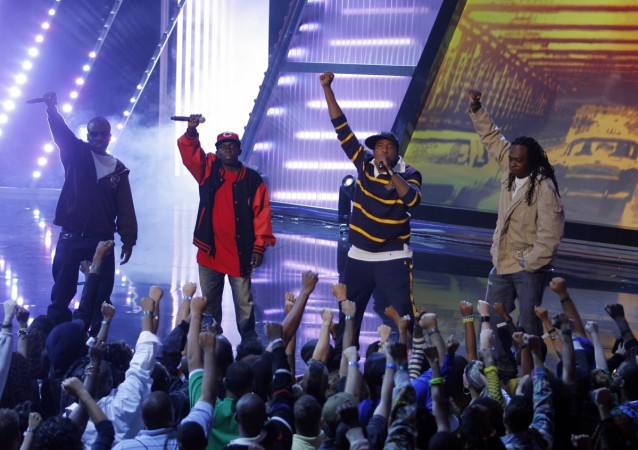 Iconic hip hop outfit A Tribe Called Quest have released their sixth studio album, We got it from Here... Thank You 4 Your service.
The album can be streamed through Spotify and is available on Apple Music.
The hip hop group's new album will be their last, according to Q-Tip, and features the likes of: Kanye West, Jack White, Kendrick Lamar, Talib Kweli, Anderson .Paak, and more. The new album also features all four of the group's original members, including the late Phife Dawg.
In a note posted to his Instagram, the Roots' Questlove posted his initial thoughts on the record, praising Jairobi White's performance and list various aspects of the album that he was pleased with.
The group debuted their album on Wednesday night in Queens, New York. At the event Q-Tip and White, along with longtime collaborators Consequence and Busta Rhymes, talked about why they went back to their roots on their swan song.
"We embraced the spirit of one-upping each other," group leader Q-Tip said. "All of the sudden the drapings of ageism and questions of 'where we're at', that shit flew out the fucking window and we fell into science mode. We just locked in and we became fucking kids again."
According to The Guardian producer Q-Tip never strayed far from the elements that have defined the group: "The lyrical interplay between Phife and Tip is as dynamic as ever. Smooth downtempo jazz samples still define the palette. And bass. So much bass."
Phife Dawg, who passed away earlier this year, is also heard throughout the album. "It's so hard for me to sit in there and hear his voice," Q-Tip said in a New York Times interview about working with Phife's recorded material. "Sometimes I just have to like take a break and walk away. It gets heavy. It doesn't necessarily get sad, it just gets heavy. I literally feel the energy from him when I hear his voice."