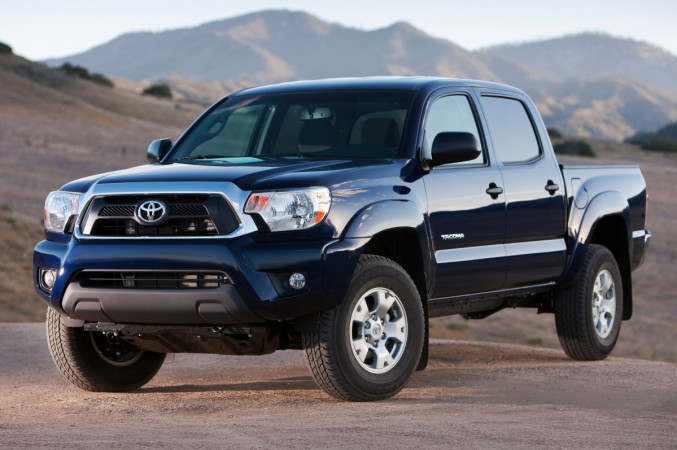 Japanese carmaker, Toyota, has agreed to settle a US Federal class action for up to $3.4bn.
It was brought by US owners of pickup trucks and SUVs whose claimed their frames could rust through.
The proposed settlement covers 1.5 million Tacoma compact pickups, Tundra full-size pickups and Sequoia SUVs.
The Wall Street Journal reported that the agreement is a substantial financial setback at a time when the company's record-breaking profit streak has slowed in recent quarters as a strong yen dents its performance.
The company also is part of a broader group of auto makers facing plateauing retail sales in the profitable US market.
The deal, filed in US District Court in Los Angeles this week, settles litigation in two states over problems with Toyota Tacoma trucks from model years 2005 to 2010, Tundras from 2007 to 2008 and Sequoias from 2005 to 2008.
Attorneys for the plaintiffs in court papers supporting the settlement estimated the value of frame replacements at about $3.375 billion based on a cost of about $15,000 per vehicle and the inspections at about $90 million at $60 per vehicle.
General Motors recalled millions of vehicles in 2014 and spent billions of dollars to address ignition-switch problems linked to 124 deaths; Volkswagen AG forged a $14.7 billion deal more recently to settle with US drivers of diesel-powered cars affected by an emissions-cheating scheme.
Several auto makers, including Toyota, continue to work with Takata Corp to repair tens of millions of air bags in the largest automotive safety campaign in history.
"We want our customers to have a great ownership experience, so we are pleased to resolve this litigation in a way that benefits them and demonstrates that we stand behind the quality and reliability of our vehicles," Toyota told the WSJ.