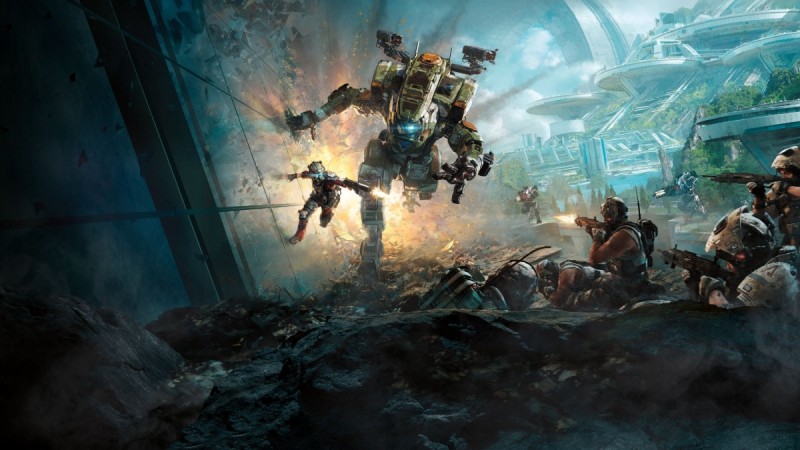 Respawn has revealed that Titanfall 2's first downloadable content pack, Angel City's Most Wanted, will arrive on November 30.
According to Engadget, the extension not only gives you a 'new' map, a new pistol and several titan kits completely free of charge, but introduces an in-game skins store that is the opposite of what you frequently see in other blockbuster titles.
As Respawn notes, the store simply involves buying what you like, and it's strictly cosmetic items like Prime Titans (robots with different looks and assassinations) and camouflage. There are no arbitrary in-game currencies or loot boxes, and nothing you buy is a shortcut to victory.
The company is also promising you'll see "twists" periodically show up in certain game modes. There will also be double-experience weekends and public recognition for top teams.
You'll have to wait until 2017 for more DLC, but this and Angel City at least show that Respawn is determined to avoid the drop in players that affected the first Titanfall (where paid DLC was the rule). This promises to be a constantly evolving game, and you won't have to keep shelling out money to get the full experience, Engadget reported.
The Titanfall 2 DLC will include a new pilot execution in the form of phasing into people and killing them, just like in the older Doom games when you could teleport onto people and turn them into a gib sandwich, reported Cinema Blend.
According to CB, Respawn is using an identical DLC model that Ubisoft has employed for Rainbow Six: Siege.
In the case of Rainbow Six, the game has actually grown and stabilized its daily active user base, which is absolutely unheard of for an AAA retail product.
Usually the DAUs only grow for shooter games and multiplayer titles when they're free-to-play or they're multiplayer focused for e-sports, such as Counter-Strike,Overwatch or Halo during the mid-naughts.