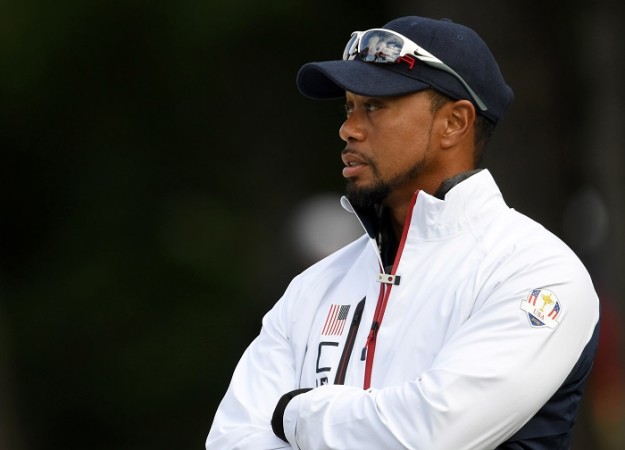 The Tiger Woods comeback saga took another twist on Monday when the American announced he would not make his return at the Safeway Open this week. Woods had earlier announced his intention to play in the tournament as he attempts a comeback from a long-term injury, but those plans have been foiled.
Woods was a part of the victorious US Ryder Cup team, playing his role as vice-captain, and having watched the latest generation of golfers battle it out in the marquee event, the American, no doubt, would have been itching to get his competitive suit on.
The 14-time major winner had announced early last month that he will play his first competitive tournament since August 2015 at the Safeway Open this week while also revealing his intention to participate in the Turkish Airlines Open in November.
However, having seen previous attempts at a comeback from serious injuries not go as planned, Woods is determined to take his time and make sure he is at a 100 percent before returning to the PGA Tour.
"After a lot of soul searching and honest reflection, I know that I am not yet ready to play on the PGA Tour or compete in Turkey. My health is good, and I feel strong, but my game is vulnerable and not where it needs to be," Woods said in a statement on his official website.
Ticket sales and spectator interest had spiked after Woods announced his return at the Safeway Open and everyone was looking forward to the superstar playing with Phil Mickelson for the first couple of rounds, but those hopes will not have to wait, with the 40-year-old now targeting a return at the Hero World Challenge in the first week of December.
"When I announced last week I was going to Safeway, I had every intention of playing, or I wouldn't have committed," Woods said. "I spent a week with the US Ryder Cup Team, an honour and experience that inspired me even more to play.
"I practiced the last several days in California, but after a lot of hours, I knew I wasn't ready to compete against the best golfers in the world. I will continue to work hard, and plan to play at my foundation's event, the Hero World Challenge, in Albany."