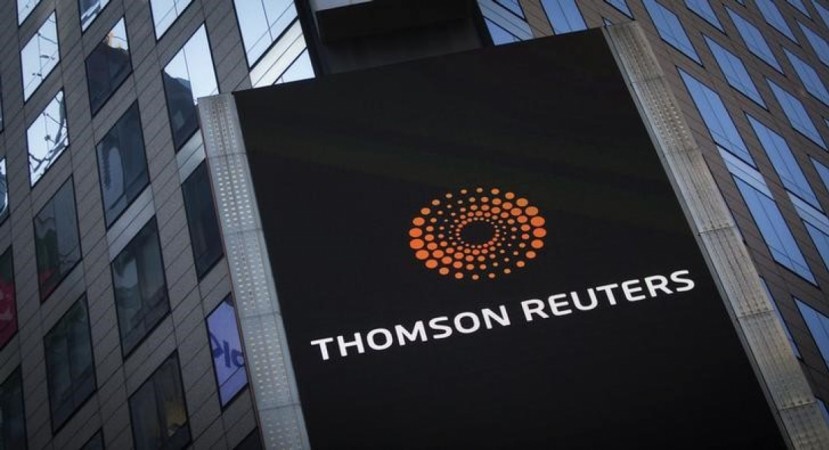 Thomson Reuters plans to cut 2,000 jobs and take a charge of at least $200 million in the fourth quarter as part of a restructuring plan to streamline its business, the company said Tuesday.
USA Today reported that the Toronto-headquartered information company, which has about 48,000 employees worldwide, will make most of the cuts in its financial and risk business and its enterprise, technology and operations group.
Andrew Green, Thomson Reuters' director of corporate affairs said none of the cuts would be in the company's Reuters News service.
"We are taking these actions now because we see a real opportunity to break down internal silos, position ourselves closer to customers and become more agile," said CEO Jim Smith in a memo to employees Tuesday.
CTV News reported that the company's statement provided little detail about its plans for an accelerated "transformation" program except that most of the charges will be taken in its core financial and risk services unit and a new enterprise, technology and operations group.
But a spokesman for Thomson Reuters confirmed to CTV that 2,000 positions will be cut in 39 countries and 150 locations.
Thomson Reuters announced on October 7 that it planned to establish a new technology centre in Toronto, with hiring of an initial 400 jobs to begin in December.
The company's CEO and other senior executives will also relocate to the city.
"Our core subscription businesses are moving in the right direction, our cost controls are working and we are increasingly confident in our execution capability," Smith said in a statement.
"That is why we are going to pick up the pace of our transformation efforts."
The segment that includes Reuters News had $73 million of revenue, down from $74 million in the third quarter of 2015.