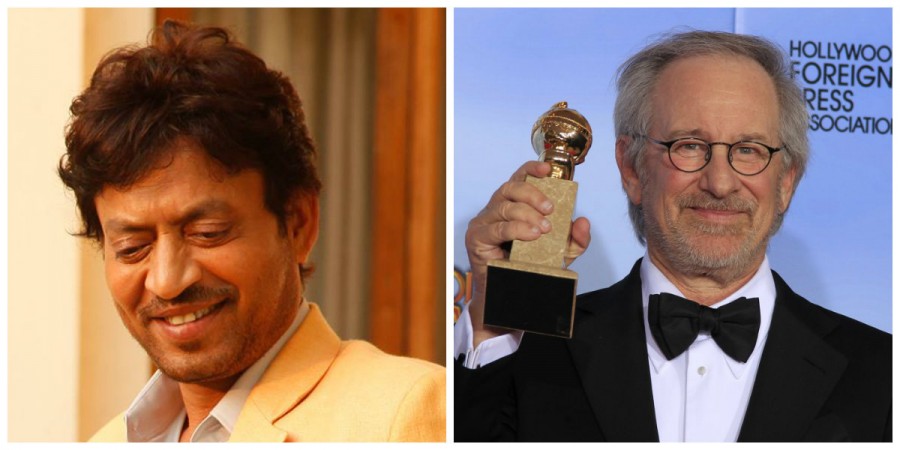 Irrfan Khan was offered a role in Hollywood film-maker Steven Spielberg's upcoming movie, but the actor rejected the proposal. The film also features Scarlett Johansson. Irrfan said he rejected the role as it did not have much scope for him.
"I didn't feel the character offered to me gave me much scope. So I said 'no', though Scarlett Johansson is an actor I would have loved to share screen space with," Irrfan told NDTV. Steven Spielberg is one of the most popular Hollywood film-makers, famous for movies like "Schindler's List", "Saving Private Ryan", "Jaws", "Jurassic Park" and "E.T. the Extra-Terrestrial".
Irrfan, whose last Hollywood project was "Jurassic Word", recently wrapped up the shooting for his upcoming Hollywood movie "Inferno", starring Tom Hanks. Sharing his experience of working with Hanks, Irrfan said: "Tom Hanks is an actor secure in his space. He has no air and is so talented."
Directed by Ron Howard, "Inferno" is based on Dan Brown's novel of the same name. Apart from Hanks and Irrfan, the thriller also features Felicity Jones, Omar Sy and Ben Foster, among others. The film is set to be released on 14 October this year.
Irrfan's last Hindi movie was "Jazbaa", in which he played the role of a cop. He is considered one of the most versatile actors in Bollywood. Usually seen in tough roles, Irrfan surprised all when he carried off a romantic character opposite Deepika Padukone in the movie "Piku".