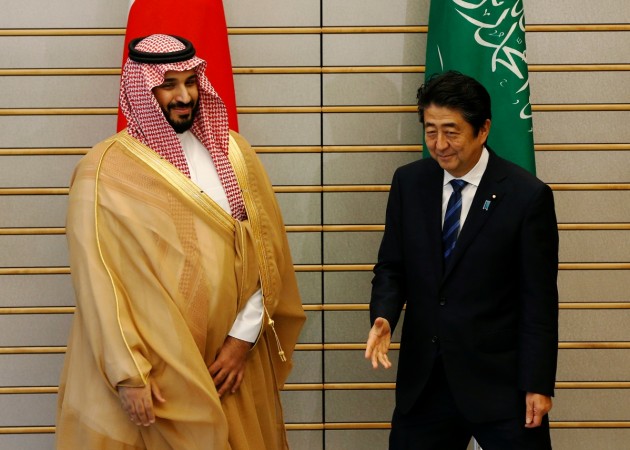 Amid plunging oil prices, Saudi Arabia's 31-year-old deputy crown prince Mohammad bin Salman is promoting a plan to wean his country off of the fossil fuel while getting more of its people to work.
"This guy is all about change," Saudi analyst Ahmad Al-Ibrahim told NBC News. He has "huge ambitions. And a Western mind-set that he wants to apply to Saudi Arabia".
Al-Ibrahim described the prince's "amazing aggression" in attempting to compress decades of economic and social change into less than 15 years.
According to NBC, Bin Salman's message was unequivocal in Saudi Vision 2030 unveiled in April — Saudi Arabia must transform itself, and fast.
Under the plan, the world's biggest oil producer will become a "global investment powerhouse," a logistical hub for three continents — Asia, Europe and Africa — and an exporter of commodities such as gold, phosphate and uranium. Saudi Arabia would turn into "an epicentre of trade and the gateway to the world," wrote the son of King Salman.
As part of the economic transformation, Saudi Arabia is reducing oil, water and electricity subsidies, and cutting officials' wages and perks. The government is also planning a partial privatization of state-owned oil giant Aramco.
The deputy crown prince, who is chairman of Saudi Arabia's Council for Economic and Development Affairs which drafted Vision 2030, has indicated that the changes go hand-in-hand with social transformation in the ultra-conservative kingdom.
"Our vision is a tolerant country, with Islam as its constitution and moderation as its method," he declared.
But when it comes to women and personal freedoms, officials have appeared keen not to push conservative Saudi society too fast. For example, bin Salman has said publicly he does not feel it is the right time to end the ban of women driving, which is seen by some as a litmus test for female equality in the kingdom, NBC reported.
Al-Rasheed of King Abdullah Economic City seemed to echo these concerns when he cautioned that those uneasy with change needed to be cajoled into supporting the economic and societal overhaul.
"Every society has its social fault lines where people agree and disagree ... It is a dialogue that is happening today in society," he said "It may not be so visible outside Saudi Arabia but ... we discuss it every day in our homes.
He added: "It is about getting people on board, not simply about shocking them and one portion of the population doing what they want and leaving behind the rest of the population."