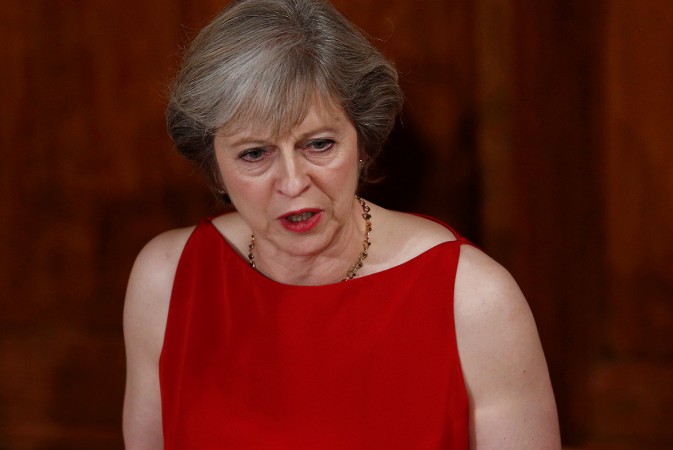 British Prime Minister Theresa May hosted her Polish counterpart Beata Szydlo in London on Monday in the latest stage of her charm offensive aimed at smoothing Britain's exit from the European Union, Bloomberg reported.
The UK-Poland summit comes as domestic arguments over the best strategy for leaving the bloc intensified.
Brexit campaigner and former Justice Secretary Michael Gove accused Bank of England Governor Mark Carney on Sunday of trying to stall the process by seeking a transitional deal for business, and cross-party lawmakers joined forces on Monday to argue against leaving the single market. May is preparing the ground for the start of formal talks by the end of March.
According to the BBC, May and Szydlo will also reveal further details of the deployment of around 150 UK troops in Poland, close to the border with the Russian enclave of Kaliningrad.
Szydlo called for "compromise" in the UK's talks with the EU over Brexit.
And May promised to "strengthen" ties with Poland in the future.
During the visit to London, May and Szydlo will discuss Brexit and defence co-operation over a working lunch, while senior ministers, including Foreign Secretary Boris Johnson and Chancellor Philip Hammond, will meet their counterparts at Lancaster House.
In the Daily Telegraph, Szydlo wrote: "Warsaw will certainly be one of the capitals which will participate in Brexit negotiations in a constructive and down-to-earth manner."
She added: "We hope, as I believe the rest of the EU hopes, that Britain's new relationship with the EU will be as close as possible, and based on the principles of proportionality and balance of rights and obligations."
One of the main issues of discussion will be the future of Poles living in Britain. There were an estimated 831,000 Poles in 2015, an increase of 750,000 on the number in 2004, according to Britain's Office for National Statistics.
May has said she expects to be able to guarantee the rights of the 3 million EU nationals in Britain post-Brexit providing the same treatment is applied to the more than 1 million Britons in Europe.
"As we leave the EU, there will be a whole range of issues to address and settle, and clearly access to welfare systems will be one of those issues that needs to be looked at," a spokeswoman for May told reporters.