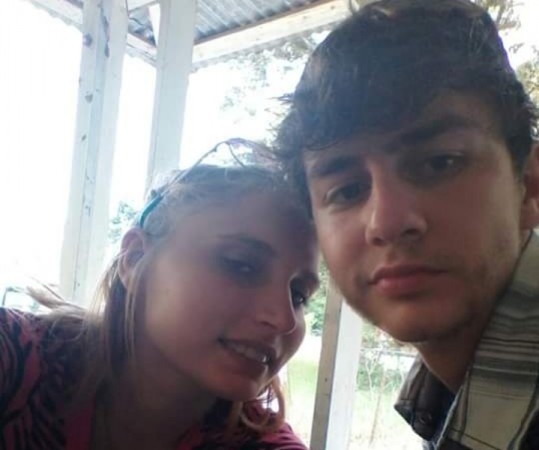 A 23-year-old Texas man allegedly beheaded his wife and kept her head in the freezer just hours after officers visited the couple for a welfare check. On Thursday, Bellmead police arrested Davie Dauzat, who beheaded his 21-year-old wife Natasha Tagliarino Dauzat.
The incident took place on Thursday morning in Bellmead city in McLennan County, Texas. Officers had visited Davie's residence in Bellmead after his brother "was concerned about...Davie's wellbeing and wanted officers to locate and speak with Davie," the press release said.
Davie had not spoken to his family in months, but on Wednesday and Thursday, they received a call from him. "His brother informed dispatch he was not sure if his 'weird statements' and 'funny questions' were drug related," police said, adding: "When asked if (Davie Dauzat) was threatening anyone, his brother said 'no.'"
After receiving a call from his brother, officers located Davie and spoke to him and his wife Natasha. "There was no indication from Natasha or Davie that either of them was in distress or in need of police intervention at that time. They both appeared calm and expressed their curiosity why the police were there," the press release said.
Davie's brother called the police again at 11 a.m. on Thursday and said Davie told him that he had killed his wife. Officers went back to his place and found Davie covered in blood. Authorities made a contact with Davie, who barricaded himself in the trailer with his young children, aged one and two.
Officers have taken the custody of the children and arrested Davie. Police have refused to comment that Natasha was beheaded; however, a source close to the police department confirmed that she was decapitated.
Davie has been charged with first-degree murder and his bond is set at $500,000.