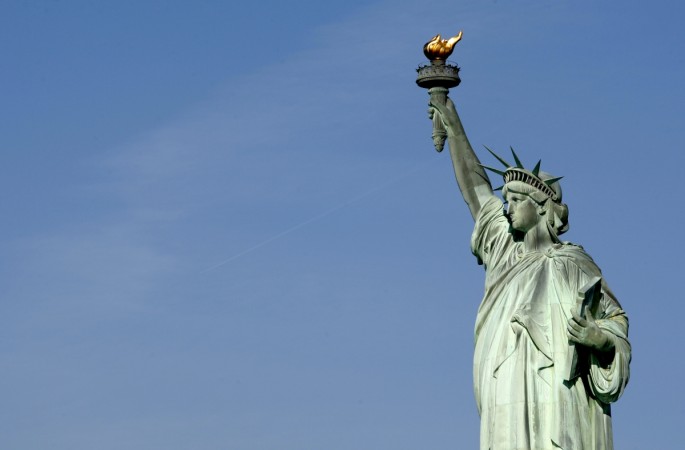 The FBI and the NYPD say they are assessing the credibility of reports of a possible terror attack in the US on the day before the election.
US intelligence alerted Joint Terrorism Task Forces that al-Qeada could be planning attacks in three states on Monday, CBS News reported.
Though no specific locations are mentioned, it is believed New York, Texas and Virginia are all possible targets, CBS News reported. There was also no specific targets provided in those states and no other details were provided.
In a statement, the NYPD said it was aware of the information, but said it "lacks specificity."
The FBI did not comment specifically on the report. "The counterterrorism and homeland security communities remain vigilant and well-postured to defend against attacks here in the United States," it said in a statement on Friday.
The bureau was working closely with federal, state and local law enforcement to identify and disrupt any potential threats, it said.
Local authorities in Ohio, Pennsylvania, Arizona, Wisconsin and Florida told Reuters they were not boosting election-related law enforcement personnel or resources above 2012 levels.
According to CBS News, local police were warned earlier this week of "polling places" being seen as "attractive targets" for "lone wolf"-type attacks by individuals motivated by violent extremist ideologies, sovereign citizen or other extremist activity.