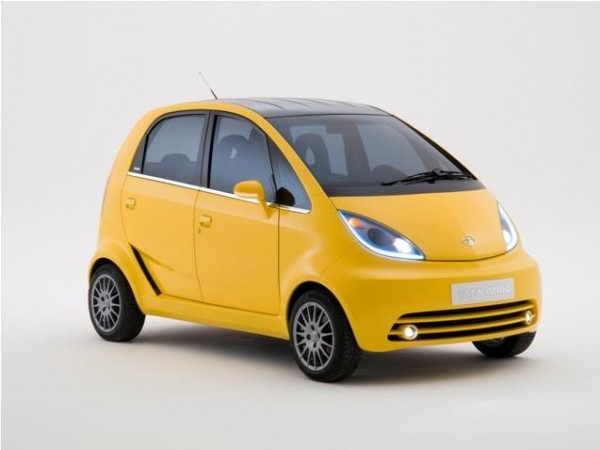 Tata Motors, part of Tata group, defended its strategy for producing the Nano but shied away from commenting on the loss-making car's future, after the conglomerate's ousted chairman said there were emotional reasons for not shutting down production.
Tata Motors' issued the statement to the stock exchange late Friday after an internal letter by ousted chairman Cyrus Mistry said the cost of Nano's production was always higher than its Rs1,00,000 price tag and the project needed to be shut down if the company wanted to remain profitable.
Mistry was sacked in a boardroom coup last week with group patriarch Ratan Tata taking over the reins as interim chair of Tata Sons. A bitter public feud has since erupted between the two sides, raising prospects of a legal battle.
"Considering the attention and excitement it created, project investments were set up for capacities for around 2,50,000 cars per annum. However, unfortunately, and due to combination of several factors, including project delays due to change in location of the factory, and the perception of being a 'low priced' car, the volumes initially anticipated did not materialise and utilisation of capacities are significantly lower," the company responded to clarifications sought by BSE.
The company further said that a major part of the investments in the factory are capable of being utilised for other products as is evident from the production of company's Tiago cars in the same factory.
"As far as development cost and investments in Nano specific dies and toolings are concerned, these have significantly written off, in line with the accounting policies, over the last several years," the filing said.
Mistry recently stated that 'as there is no line of sight to profitability for the Nano, any turnaround strategy for the company requires to shut it down'.
The Nano's concept received global interest for its affordable pricing but a change in its manufacturing location and the perception of a cheap car hurt production and sales, Tata Motors said in the statement.
Mistry's leaked letter, addressed to the Tata Sons directors on Oct 25, said emotional reasons were keeping Tata Motors away from shutting down the Nano's production.
Nano sales declined more than three-fifths to 4,459 cars in the in the six months of the fiscal year beginning April 2016.
The car maker had written off some costs associated with the Nano, it said.