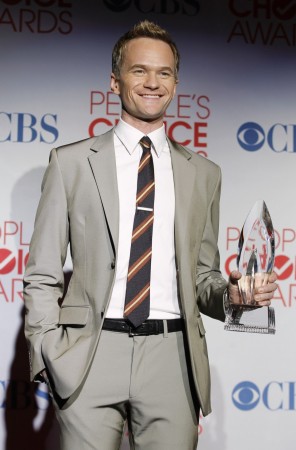 Neil Patrick Harris' wish to appear on 'American Horror Story: Freak Show' has been granted as the first clip of the FX show with the magician-actor in action has been released.
Seems like the conclusion of 'How I met Your Mother' gave our very-favourite Neil Patrick Harris a chance to accomplish the things he had jotted down on his career wishlist - from writing a memoir, winning a Tony award, nabbing a crucial role in 'Gone Girl', to hosting the upcoming Oscars.
Co-creator of the anthology series Ryan Murphy announced in October that the 'Smurfs' actor will be one of the guest stars on 'Freak Show'. After the mid-season finale on Wednesday, the network released the first teaser for the show's January return.
Although TVLine had reported that Harris would be playing a "chameleon salesman", in the trailer Harris' character – Chester – appeared to be a magician. Chester was seen wearing a red sequin jacket and a top hat, and he looked pretty creepy!
The 41-year-old actor was shown charming Sarah Paulson's two-headed Bette and Dot and also performing a bloody magic trick onstage, Variety reports.
"We may be just off the farm, but we can tell when a man is flirting with us," Paulson tells him.
While Harris will be appearing on episodes 11 and 12, his husband David Burtka is reportedly going to guest star in the season finale.
Harris reportedly knew exactly what he wanted to do on the show and after pitching the idea to Murphy, he landed the role. Murphy said that the actor had "very specific ideas about what he wanted to do," The Hollywood Reporter reports.
It is still not clear whether Paulson's Bette and Dot will be able to make it through this season, but she certainly hopes both the characters do. She said, "Do I like that so far I'm the only actor in the history of American Horror Story to survive every season? Yes, I do. Is that going to last? I really don't know. I like the title, though — believe me!"
The show is expected to return 7 January. The video of the teaser is below: