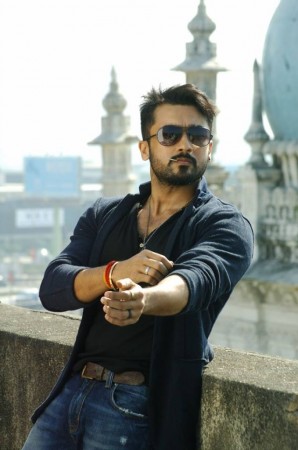 Surya is the latest Kollywood personality, who is bitten by Twitter bug. The actor has entered the social media website on Saturday, 07 March.
The fans of the actor has given him a grand welcome by setting trend on Twitter with the hash tag: #WelcomeSuriyaToTwitter
Of late, there were many speculations that Surya would be taking a plunge into the social media sites. Adding to that the fake ids had created a lot of confusions in the mind of the actor. Now, it has been ended with his arrival to the Twitter in a big way.
All his fans hope that Surya will be active on Twitter and interact with his followers on a regular basis. There are some celebrities, who do not communicate with their fans often.
However, it is believed that Surya's entry will help him to promote his films on new-age media. Hence the actor might actively promote his next movie "Masss" directed by Venkat Prabhu. Below, we bring you selected-few comments posted by his fans on Twitter.
Zaara TQ Wrote
@Suriya_offl I cant be here when u come online cos I have work..Just a very advanced HI, all the way frm Singapore #WelcomeSuriyaToTwitter
Wenkit Tweeted
#WelcomeSuriyaToTwitter My favorite person after my family @Suriya_offl! Unconditional love to singam Bro
Paarth Arjun :D Posted
#WelcomeSuriyaToTwitter Happy Moment for all Suriya fanzz! :)
Welcome 'The Mass' :)
WELCOME anna Wrote
Dream comes true, finally my god is in #Twitter ID @suriya_offl
#WelcomeSuriyaToTwitter
Suriya Rasigan Tweeted
#WelcomeSuriyaToTwitter Now finally we can here official announcements from suriya oly
ReviewPuram Posted
#WelcomeSuriyaToTwitter trending, and he's arrived with as much noise as one would expect! :) @Suriya_offl eagerly waiting to interact!
Chakri ‏@Chakri751 Wrote
The man of massive... The man of classic... The man of action... The man of decency... #Surya sir #SuryaJothika #WelcomeSuriyaToTwitter