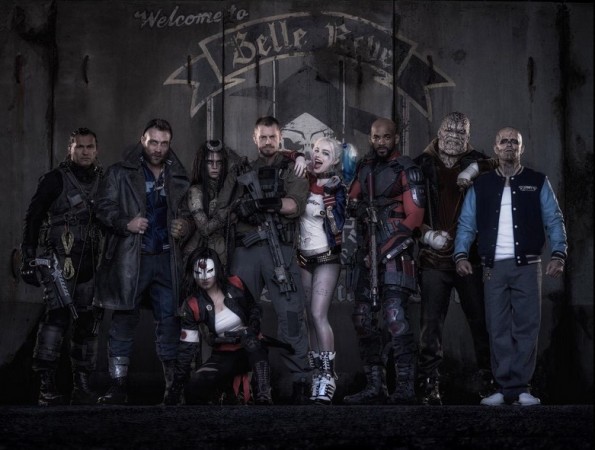 It looks like Warner Bros. is really confident about the fate of their upcoming film, "Suicide Squad." Fans and industry folk seem to have high expectations from the film and after the critically panned "Batman v Superman," the studio can sure use a good DC Film to their credit.
While a solo Harley Quinn movie has already been green signal by the studio, it appears that Warner Bros. is also considering spinoffs for some of the key characters from "Suicide Squad," says a report from We Got This Covered. But there has been no official confirmation on this so it's better to take the following with a pinch of salt.
"The Joker is a definite possibility for a spinoff, and Jared [Leto] seems up for it from what I've been told. They're also really hot on Jai Courtney's character Boomerang right now. Nothing's set in stone yet, but you're definitely going to be seeing a lot more of these guys in the years to come."
Earlier rumours have already indicated that Deadshot and The Joker might feature in Ben Affleck's solo Batman film. So, it's pretty clear that the makers have a long-term vision for some (if not all) of their "Suicide Squad" characters. However, a lot of this will clear up post the release and box-office reception of the film.
Meanwhile, "DC Rebirth" — a 2016 relaunch by DC Comics — by Geoff Johns is now out and "Batman v Superman" star Ben Affleck has something to say to fans about that.
"I would read anything by Geoff Johns. F***ing genius, I love him," he stated in a recent video by DC All Access. "I love DC, I'm really excited about where it's going, and I couldn't be more honored and thrilled to be on board and part of this DC universe." Affleck is collaborating with Johns as writer and producer on his upcoming Batman movie.