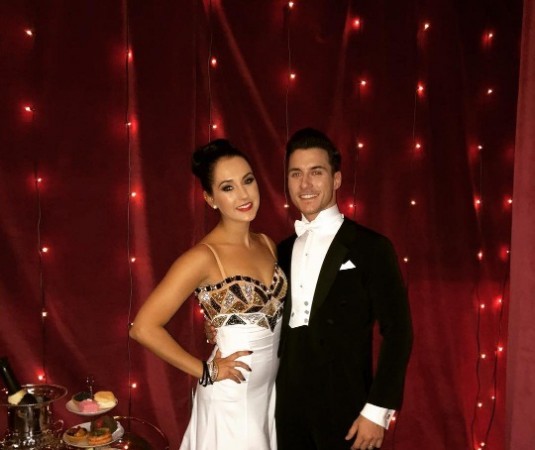 Strictly Come Dancing dancer Gorka Marquez has been attacked by youths in the streets of Blackpool hours after he took part in a special episode of the show.
The 26-year-old had two of his teeth knocked out when he was set upon by a group of youths in the street. It is believed he was attacked as he walked to a nightclub in the town, according to the Daily Telegraph.
He is due to have dental surgery on Monday after two of his teeth were knocked out.
The BBC said Marquez had been "sadly the victim of an unprovoked incident".
A spokesman added: "He will be back in training this week and is looking forward to the group routine next weekend."
The Spanish dancer made his Strictly debut in this year's series and had been partnering EastEnders actress Tameka Empson, who plays Kim Fox in the BBC soap.
Gorka Márquez, 26, was walking with fellow dancers Aljaž Škorjanec and Neil Jones to the Flamingo nightclub in the early hours of Sunday morning when he came under attack, the Sun reported.
A source, described as a friend, told the Sun that the "entirely random" attack began when a "group of local louts", with whom the group had no previous contact, appeared "out of nowhere" and one of them punched Márquez in the face.
Škorjanec, also 26, and 33-year-old Jones are thought to have avoided the fracas, which was not reported to police. "They went straight back to the hotel to see if he needed urgent medical care before going back to London for dental surgery," the friend added.
A friend told the Sun: "Gorka's an incredibly passive guy, he wouldn't hurt a fly. He's so upbeat that he won't let an unprovoked attack from a yob ruin his first Strictly in Blackpool."