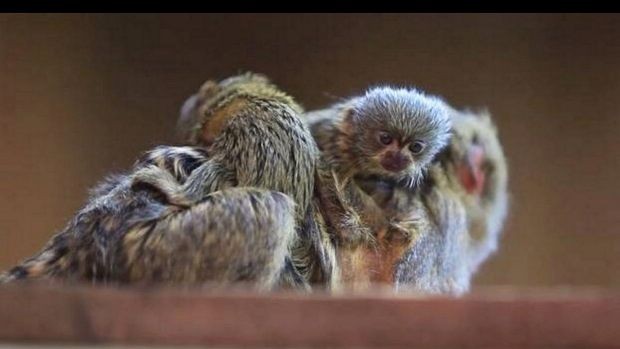 A baby pygmy marmoset stolen with two other monkeys from a wildlife park south of Sydney has been found alive, and two men arrested and charged, after police stopped a car in the city's south-west, the Sydney Morning Herald reported.
A call to Crime Stoppers led police to stop and search the car at Appin on Sunday afternoon after a public appeals to return the monkeys taken from the Symbio Wildlife Park at Helensburgh.
According to 7 News, the monkeys were stolen from the Park about 8am on Saturday and there were fears that the four-week-old baby, who was still dependent on its mother, would die if there were not quickly reunited.
A NSW Police media statement said that two men, one a 23-year-old man from Campbelltown and a 26-year-old from Woodbine were charged with dealing with the proceeds of crime in connection to the theft of the monkeys.
The two other monkeys, the babies' father Gonzo and sister Sophia, were also pinched from the Lawrence Hargrave Drive, Helensburgh park, with NSW police Inspector Charlie Hutchins telling AAP it was critical the animals were found within 24 hours.
The police statement said: "the whereabouts of the remaining two monkeys is still unknown and police urge anyone with information to contact Crime Stoppers immediately".
Both men were refused bail to appear before Campbelltown Local Court on Monday.
The baby monkey has been returned to the wildlife park for further examination and care.
"Yes, it has been returned back to us," a Park spokesperson told the Herald. "It's very, very frightened but in a reasonable condition. We are just leaving it to get some rest and quiet before reintroducing it to its mother."
"The mother is very stressed, as is the baby's twin. These are animals that require specialised diets. They will simply die unless they're returned; there's no benefit to anybody not having them with us.
"You cannot keep a critically endangered species without being detected. If you have the world's smallest monkey in your home people are going to wonder where you got it."