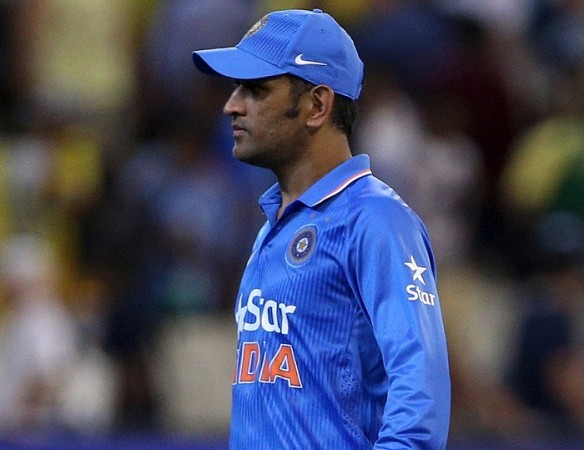 Former Indian cricket team skipper Sourav Ganguly, referred to as one of the greatest Indian captains in the sport, has lauded current India captain MS Dhoni for his ability to not succumb under pressure and getting right up when challenges bow him down.
Dhoni led from the front as the Indian team won all of their three T20I matches in the recently-concluded India tour of Australia, and the World Cup winning Indian skipper was applauded by one and all for the brave performance given out by the Men in Blue in the three-match T20 series.
The right-handed batsman wicketkeeper also faced the wrath of Indian cricket fans, critics, and media after India failed to win their first four ODI matches, which took place before the T20 games.
The Men in Blue recorded a win in the fifth ODI, but by then they had lost the and Dhoni was on the receiving end of a bulk of criticism. Nevertheless, the 34-year-old swashbuckling cricketer, who will play for Rising Pune Supergiants in the next two seasons of the IPL, received words of praise from former Australian batsman Michael Hussey as well as former Sri Lanka hotshot Kumar Sangakkara.
And after the T20 series win over the Aussies in their home turf, everyone is being hopeful of Dhoni inspiring the Indian team once more in the upcoming ICC World T20 2016.
Sourav Ganguly, pretty much aware of Dhoni's rise and fall over the years, still continues to maintain that the Ranchi-born cricketer was, and will be, one of the greatest Indian team captains in history.
"It [criticism] is part and parcel of the job. MS [Dhoni] has been captain for such a long time and he is used to it. We all get used to it," 'Dada' was quoted by the PTI. "At the same time, when we do well, we are taken up to mountains and the skies.
"MS has this fantastic ability to remain calm under any situation. Lot of people have asked me that you have been with him, so how does he remain calm? I tell them that he doesn't show it."
"From inside he is different, from outside he is different. That goes around in the dressing room and he gets a lot of respect. We only look at the criticism but amount of respect he gets in India is unbelievable," Ganguly explained.
All eyes will be on Dhoni and his men once more as Team India get set to take on Sri Lanka in a three-match T20 series at home, starting 9 February.