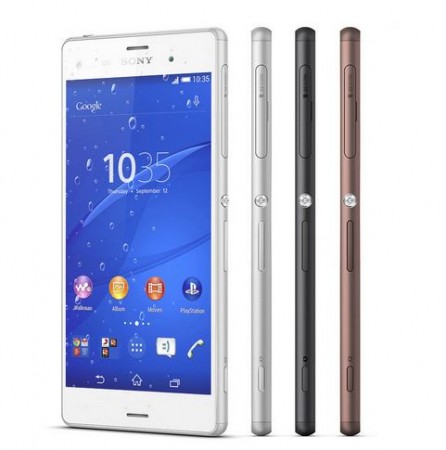 Sony is trying to attract its Indian consumers by offering a generous price cut on its entire Xperia smartphone line-up. According to a report by DNA India, the Japanese tech giant will be slashing the smartphone prices by as much as 14 percent. The reduction in prices will apply to all phones in the Z, T, C, E and M series and will be anywhere between Rs. 1,500 to Rs. 6,500, depending on the model.
Although unconfirmed, reports have it that Sony will be releasing an official statement soon so that more people become aware of the price-cut.
"We have been informed of the price cut and it will be implemented across all Sony handsets available in the market," a senior executive from a consumer electronics retail chain said while confirming the news, according to a FirstPost report.
"The highest price cut is on the Z series smartphones, especially the Z3 handsets that were launched a couple of months ago. So the Xperia Z3 which currently retails between Rs. 43,500 and Rs. 44,900 will see a price reduction of Rs. 6,000 to Rs. 6,500. That's a price correction of around 14%," DNA quoted another executive as saying.
Though it is not uncommon to see smartphone manufactures slash prices of their handsets, most of these cuts come more than 6 months after the release of each device. However, Sony has made quite a drastic decision by announcing a 14 percent reduction in the prices of two Xperia Z3 variants, which were released between September and October, last year. The flagship device was launched with a price tag of Rs. 51,990, but was available on e-commerce sites for as low as Rs. 44,990. Now, with the slash in price, the handset can be bought for a little under Rs. 40,000.
"Companies typically take price cuts when they are expected to launch a new model or they want to expedite sales of their slow-moving items. While competition is heating up extremely in the mid-segment (Rs. 15,000 to Rs. 30,000), the refresh rate (new models being introduced in the market) is getting shorter as people are changing handsets very frequently," a senior industry executive told DNA.
With competition getting tougher, smartphone manufactures are doing everything in their stride to strengthen their hold on the Indian market. Samsung released four new models in the mid-segment earlier this week. In fact, the Galaxy E5 and Galaxy E7 smartphones were released first in India.
Reports have it that Sony's recent slash in price comes as a marketing strategy to give Samsung a tough time.